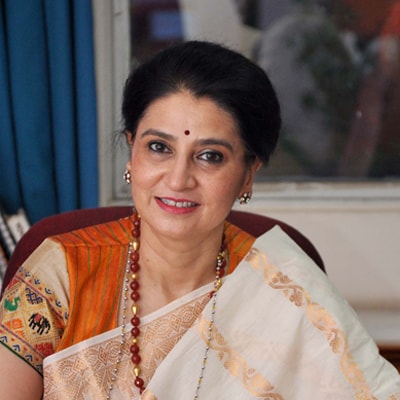 Tejal Amin
Chairperson – Executive Committee
Navrachana Education Society
Navrachana Vidyani Vidyalaya has completed a little over two decades since its inception – not a very long time in the life of any institution. However, in these many years, the school has taken giant strides to establish its claim to be counted among the foremost State Board schools of Gujarat.
Importantly, Vidyani is the first State Board school to be the recipient of the prestigious International School Award instituted by the British Council to recognise incorporation of International Dimension in the school curriculum.
I welcome your interest in considering Navrachana Vidyani Vidyalaya for educating your ward. Here, at Vidyani, we believe in looking to the future while preparing our students to benchmark with the best. Having said that, we do take due care to ensure that Vidyanians remain true to the Indian ethos, thus investing them with the mental and emotional strength required to overcome challenges posed by a fluid world order.
We believe that the transaction of learning must endorse the human spirit and bring out the potential hidden in each child. The school thus offers the window of opportunity to realise their inherent potential by offering a plethora of activities catering to a broad spectrum of interests and talents. This commitment is a reflection of the School's motto: 'Transforming Potentiality into Reality.' Individual talent is nurtured so as to enable Vidyanians to make their mark in Academics, Creative and Performing Arts or Sports – each child is empowered to find his/her own place in the sun. It's certainly not by mere chance that Vidyanians perform consistently not only in the Board Exams but also in prestigious International and National level competitive examinations and co-curricular events.
The adoption of the latest educational trends, modern infrastructure and a motivated and experienced faculty– all point the way for Vidyani to become a 'School for Tomorrow', offering 'New Age Education'. But we are more than just the sum of these parts. For, at the heart of Navrachana Vidyani Vidyalaya lies the determination to provide 'parental care' during the time your child is with us. To us, each child is unique, to be cared for and nurtured, till the time they are ready to take flight on the wings of confidence, competency and assurance, in whichever direction they may so desire.
Your child will be our precious charge and we look forward to welcoming him/her into the Vidyani family.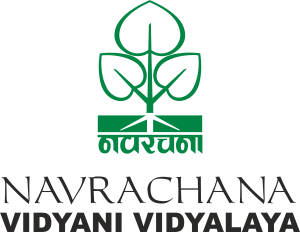 Navrachana Vidyani Vidyalaya School
Address : Near Sama Sports Complex, Sama, Vadodara 390024 Gujarat ( INDIA )
Tel.          : 0265-2792285, 2780539
Email      : vidyani@navrachana.edu.in
Website : www.vidyani.navrachana.in
Back To Top