Expanding horizons… Faculty Enrichment Programme
Learning regenerates the mind
Navrachana Vidyani Foundational Stage Coordinator Chhaya Jayswal attended a workshop on 'Understanding and Implementing NCF 2022 for the Foundational Stage' at Mumbai on February 4.
Resource persons Dr. Swati Popat (Professor, Early Childhood Association of India) and Dr. Reeta Sonawat (Former Dean, Professor and Head of Human Development, SNDT Women's University, Mumbai) conducted the session on the importance of curriculum goals, integration of Indian and Western ECCE systems to develop a robust curriculum, introduction to different ECCE pedagogical systems and incorporating toys and toy based curriculum, story-based pedagogy for developing critical thinking skills from childhood itself.
Such informative workshops indeed keep our teachers updated and enable them to implement the latest educational methodology in their teaching for an effective outcome.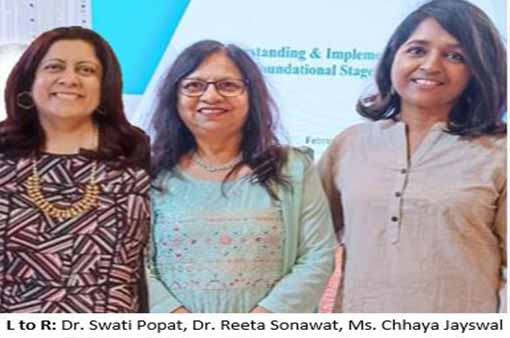 Balancing E-learning with the personal touch
Principal Dr. Archana Mishra was invited as a Speaker and Moderator for a Panel Discussion at the 16th World Education Summit organised by National Institute of Construction Management and Research (NICMAR) in Hyderabad on February 21.
She spoke on the topic 'Is the 'Guru Touch' missing in E-learning?' wherein she dwelt on how Online Learning is impacting the education sector and the varied challenges and opportunities it presents. Making it abundantly clear that the two elements should be complementary, she said "E-learning has come up in a big way and we have various opinions about it. We hope that there is going to be an amalgamation of 'Guru Touch' and E-learning someday, and to achieve that, both have to keep pace with each other."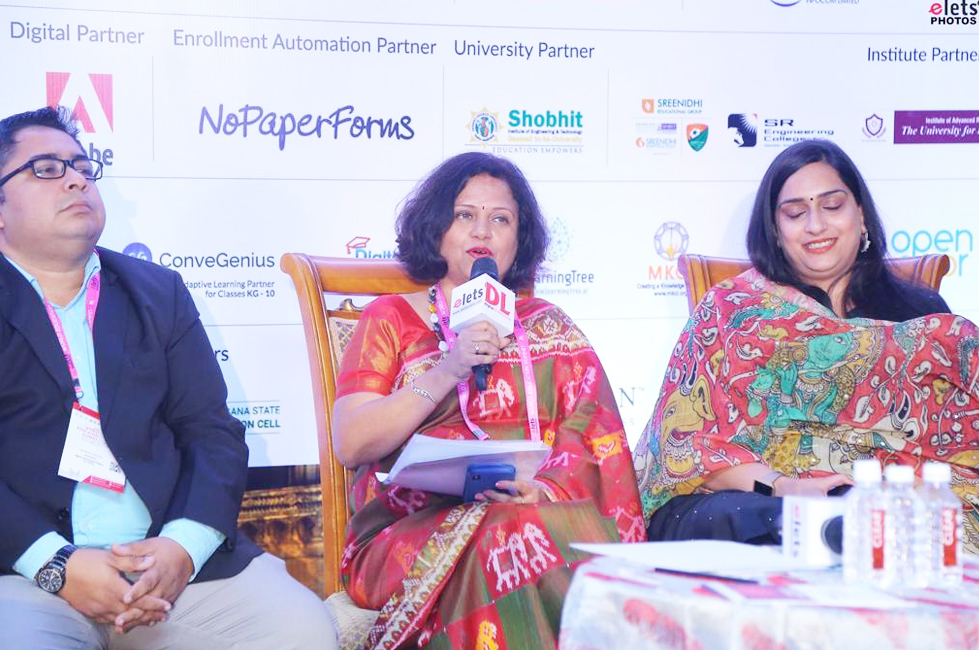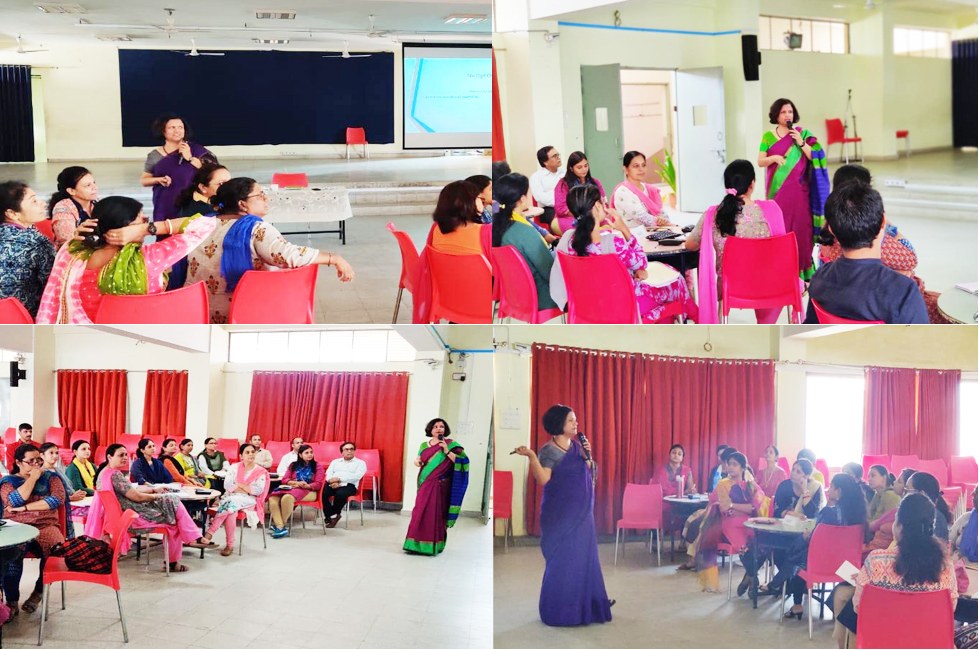 Moving towards becoming 'Champion teachers' ...
A workshop on 'Strategies to Boost Student Engagement and Achievement ' was conducted by Principal Dr. Archana Mishra for Navrachana Vidyani educators of Classes I-VI on October 15 and of Classes VII-XII the following day.
The interactive session focussed on ways and means to ensure student engagement so that they remain 'in flow' with classroom proceedings. For this, the teachers were equipped with a range of concrete strategies to ensure that learning objectives are realised in totality for all students, thereby also ensuring that the overall standard of academics further rises sharply! The workshop so motivated the faculty to aim for the 'Champion' tag that they hit their drawing boards to rethink and rework classroom approaches so that all students become more eager learners!
Counsellors Falguni Shah and Yamini Parikh attended a pre-conference workshop and a training module on 'School Psychology Competencies' at the '9th InSPA International Conference on School Psychology: Empowering Professional Skills and Competencies' organised by Indian School Psychology Association (InSPA) at Gandhinagar over November 14 to 16.  The Conference provided a 360 degree view of 'School Psychology' as a profession and how to adapt psychological strategies for school children. Further, Falguni Shah also presented a paper, co-authored by Principal Dr. Archana Mishra, on 'Effect of Hypnotherapy on Psychological Well-being and Academic Performance of Students of Grade 12'.
As all trainings were conducted by eminent experts from across the globe, the two Counsellors will surely pass on the benefit of the valuable insights gained there to Vidyanians, thereby ensuring the young minds enjoy mental wellness and learn better.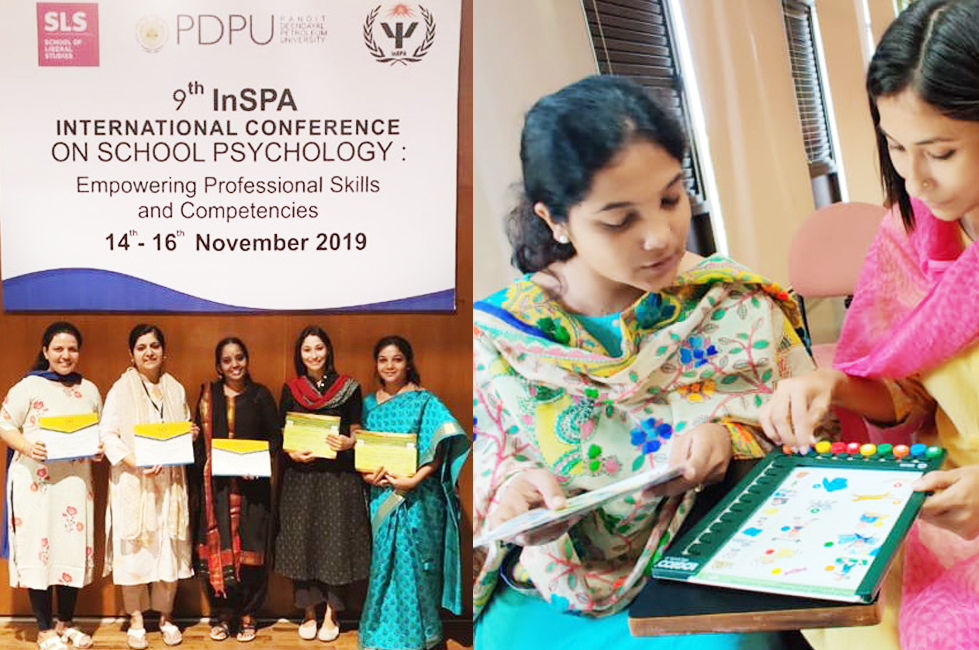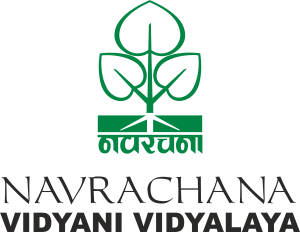 Navrachana Vidyani Vidyalaya School
Address : Near Sama Sports Complex, Sama, Vadodara 390024 Gujarat ( INDIA )
Tel.          : 0265-2792285, 2780539
Email      : vidyani@navrachana.edu.in
Website : www.vidyani.navrachana.in
Back To Top