Student Enrichment Programs
Student Enrichment Programs
A selected few of our dance enthusiasts from Classes 11 and 12, along with Dance teachers Dr. Nilesh Parikh and Sarbani Das, attended a workshop on 'Nuances of Ancient and Modern Garba' organised by Rankar Performing Arts Centre on June 15 and 16, 2019.
A three day Yoga Meditation Session on 'How to Live' was organized by representatives from the Sri Paramhansa Yogananda Satsang for Classes 7 to 12 from July 23 to 25, 2019.
Students of Class 12 Gen. attended a Career Guidance programme organised by Navrachana International School Vadodara on August 6, 2019. Several reputed Universities from both India and abroad, like PDPU, Karnavati University, NUV, University of Kentucky, University of Applied Science (Berlin), etc had set up their kiosks and the various representatives oriented students about the different courses on offer and their future prospects.
A noted author of children's books, the story-telling Naani shared animated moments with wide-eyed Class III students as she took them through her book, 'Naani's walk in the park'. Ms. Balsavar also interacted with the aspiring art enthusiasts of  Class XI and informed them about prospects of art an illustration as a passion-driven career.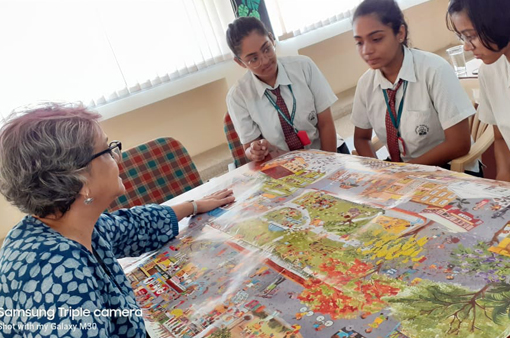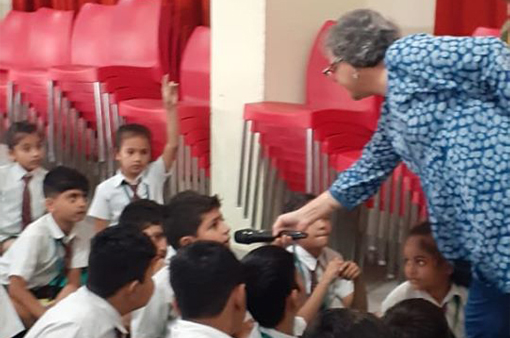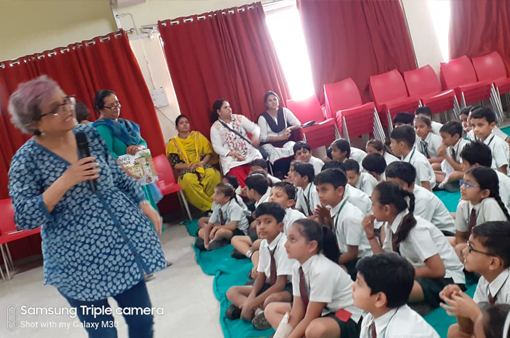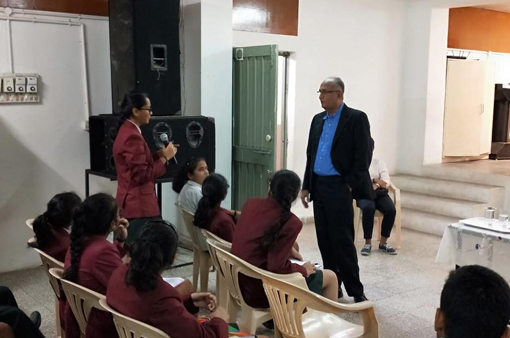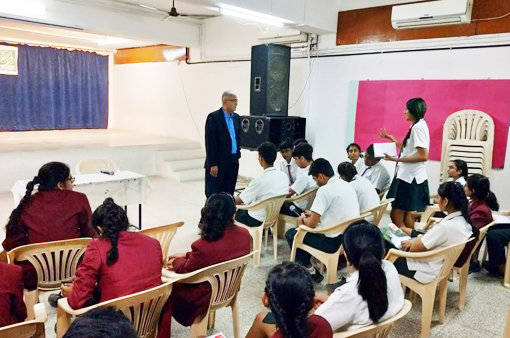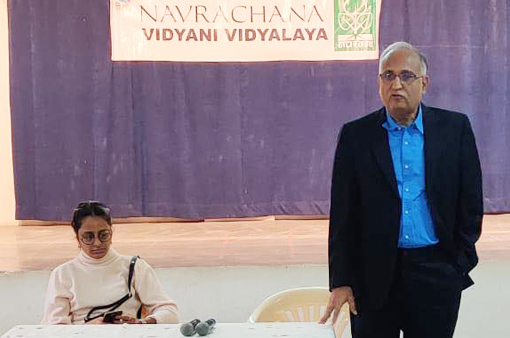 The Student Council has taken up the novel initiative of 'Peer Counselling' and to go about it in the best manner, the members had an interactive session with Psychiatrist Dr. Yogesh Patel on December 16, 2019.
Class XI attended a motivational session, 'Disha: A direction for youth', organized by the Gujarat Employers' Organization in Jan 2020.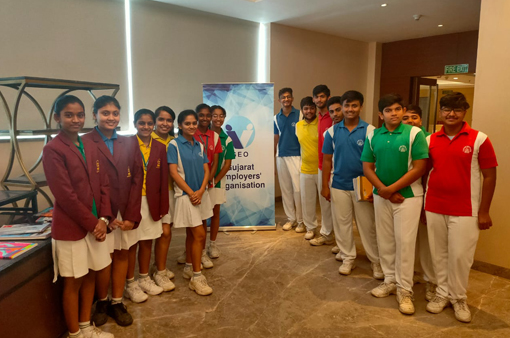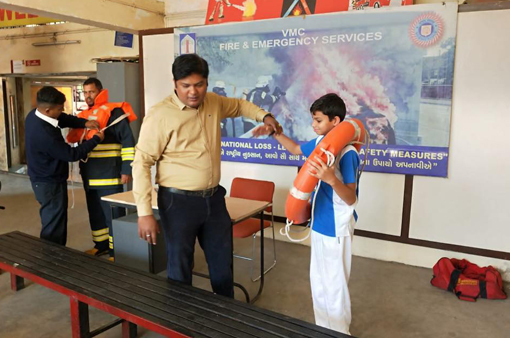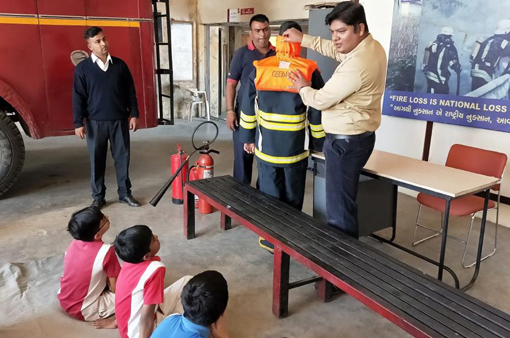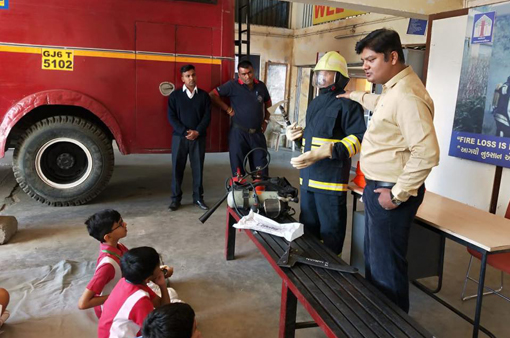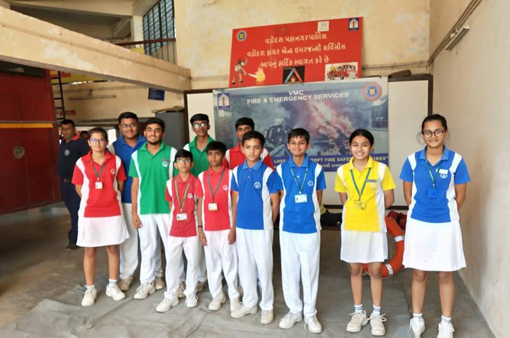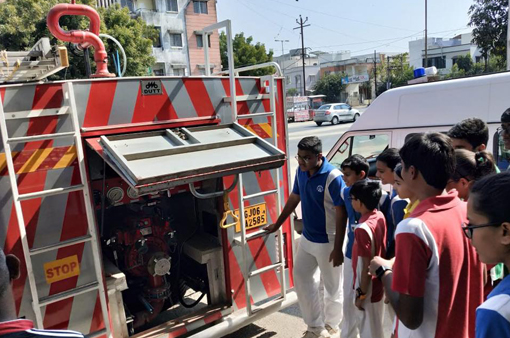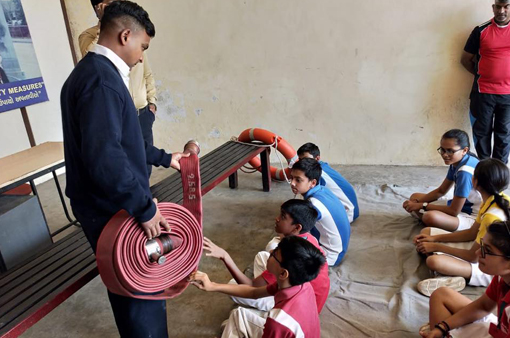 The Student Council visited the TP-13 Fire Station in Feb. 2020 to get an insight into fire fighting and the necessary safety measures to be adopted by way of preventing fires.
Jaanya Shah and Pratham Raval (IXA), Priyal Shah (IXB) and Darsh Patel (IXC) attended the 'FILM IT Festival' organised by The Indian National Trust for Art and Cultural Heritage (INTACH) on February 12, 2020 at Navrachana Inter-national School Vadodara.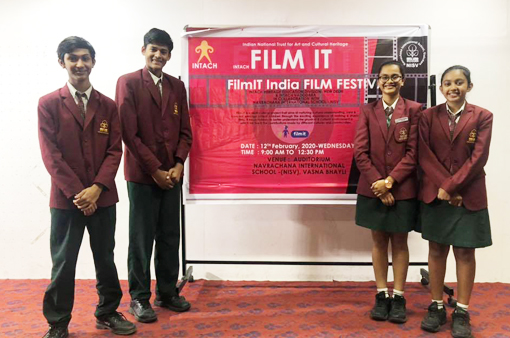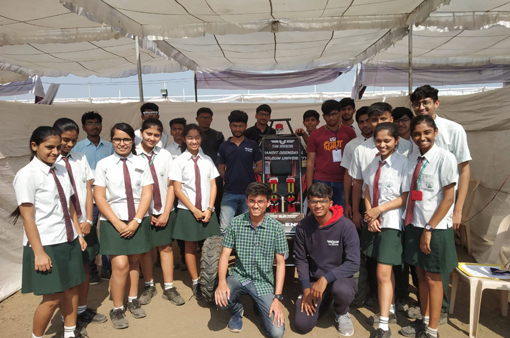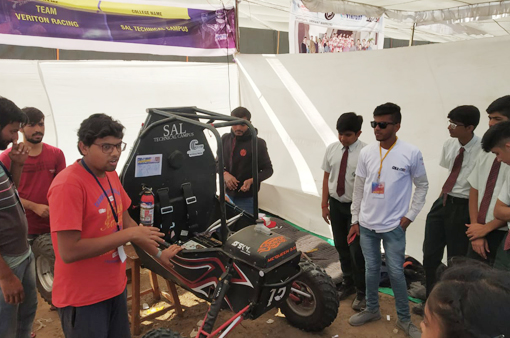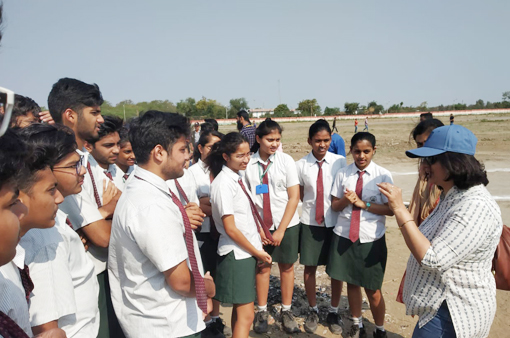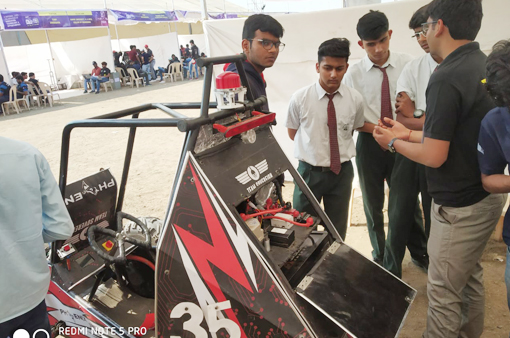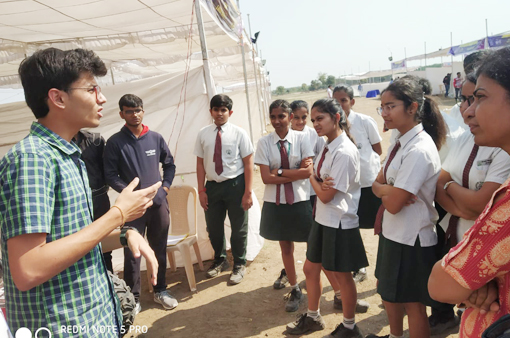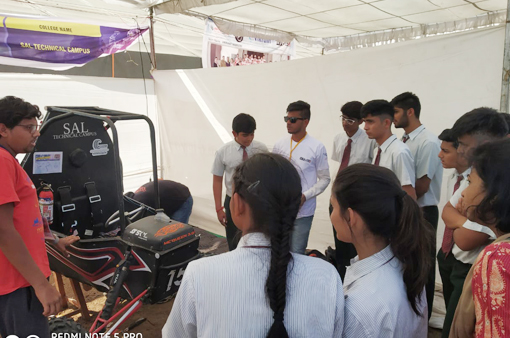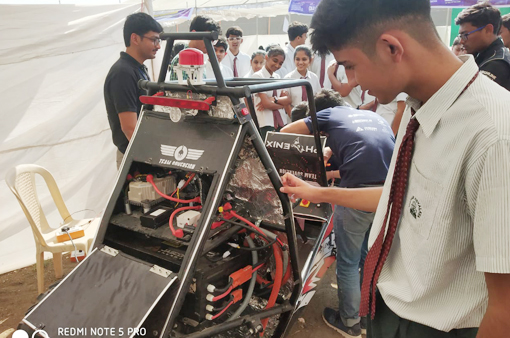 Students of XI (Sc.) visited the 'All Terrain Vehicle Championship 2020' event organised by Infileague Motorsports on February 16, 2020 wherein more than 2500 engineering students showcased their technical, designing and racing skills over 5 days!
Navrachana Vidyani continuously works for the holistic development of its students and many wellness programmes are regularly conducted for this. And to carry forward the good work, two such programmes were conducted on Feb 27 – the first a session for Classes VII, IX and XI conducted by facilitators from Career Naksha and the second, a talk on health and hygiene for the girls of Class VI.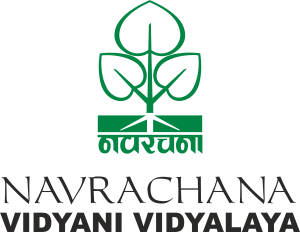 Navrachana Vidyani Vidyalaya School
Address : Near Sama Sports Complex, Sama, Vadodara 390024 Gujarat ( INDIA )
Tel.          : 0265-2792285, 2780539
Email      : vidyani@navrachana.edu.in
Website : www.vidyani.navrachana.in
Back To Top