Navrachana Vidyani art educator Zaida Jacob was a panelist of 'Reflection 2023: Contouring Imaginations', a panel discussion (Art and Architecture) at the Department of Architecture, M.S University, Vadodara on Feb 5.
Zaida ma'am was not only one of the panelists but also exhibited her artwork at the same event along with other world-renowned artists on the topic 'Art and architecture have a deep connection that unites them through their design, their designer, and their individual meanings'.
Congratulations and good wishes for other future prospects that come your way, ma'am !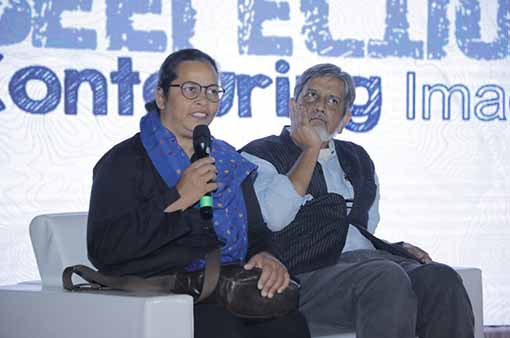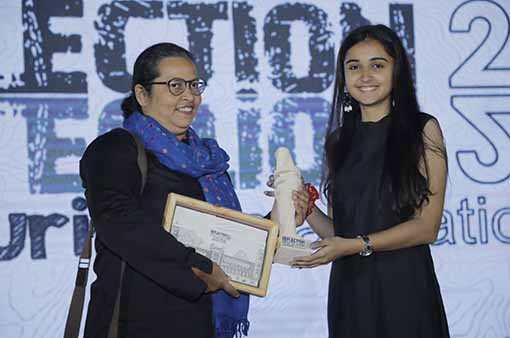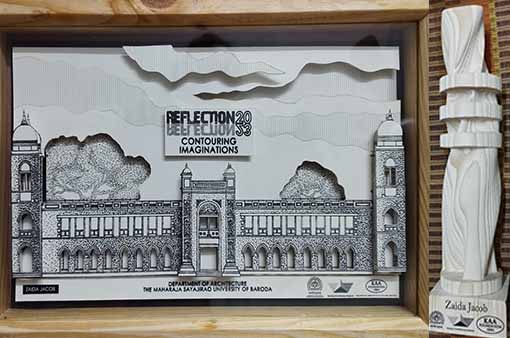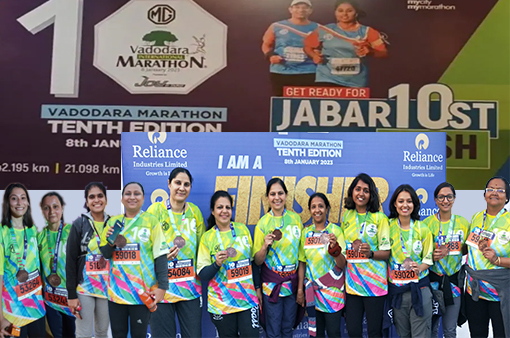 Navrachana Vidyani Principal Dr. Archana Mishra and teachers, turned up early morning to participate in the Vadodara Marathon 2023 on January 8, wherein 12 teachers participated in the 10.25 kms Marathon to promote the idea of 'Sports, Seva, Swachchta'.
It was indeed a morning dedicated to health, fitness and well-being.
Dr Archana Mishra, Principal, Navrachana Vidyani Vidyalaya, was awarded the 'Innovative Practices in Curriculum Award' in a ceremony to recognize educationists who have excelled in the field of education in India and other parts of the world. The 'Excellence in Education Award 2022' ceremony was held on 6th Oct 2022 at the World Hindi Secretariat, Phoenix, Mauritius at the initiative of the Intelligent Minds Trust (IMT) from India.
The award was given by the President of the Republic of Mauritius, His Excellency Mr Prithvirajsing Roopun, and the Vice-Prime Minister, Minister of Education, Tertiary Education, Science and Technology, the Hon. Mrs Leela Devi  Dookun-Luchoomun.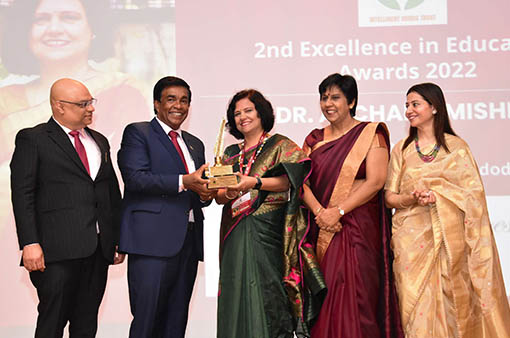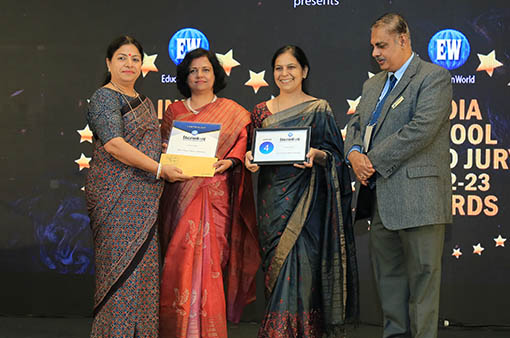 Navrachana Vidyani Vidyalaya was felicitated for being ranked Vadodara# 4 in the Co-ed Day Schools category in the Education World India School Rankings 2022-23 event held at New Delhi on Oct 11 and 12, 2022.
Adding one more feather to the cap, the Navrachana Education Society was selected from Vadodara to be felicitat-ed with the 'Leading Educationists Award' at a function in Ahmedabad on June 27 by Gujarat 1st, a new regional TV Channel.
The award was accepted on the behalf of Navrachana Education Society by the Principal Dr. Archana Mishra from the Hon. Minister of Education Shri Jitu Vaghani.
Dr. Archana Mishra was also felicitated with the 'Principal of the Year 2022' award at the 3rd Eduleaders Summit hosted by Universal Mentors Association inassociation with Brain Wonders in New Delhi on July 8.
Navrachana Vidyani Vidyalaya is indeed proud to have a Principal like Dr. Archana Mishra at the helm of affairs!!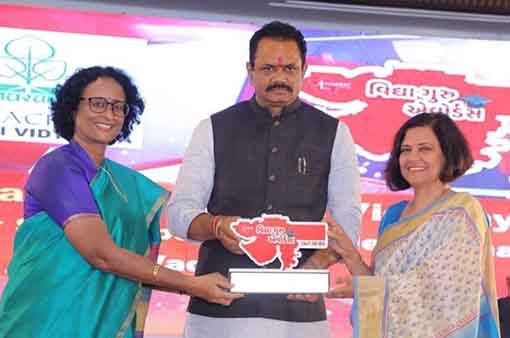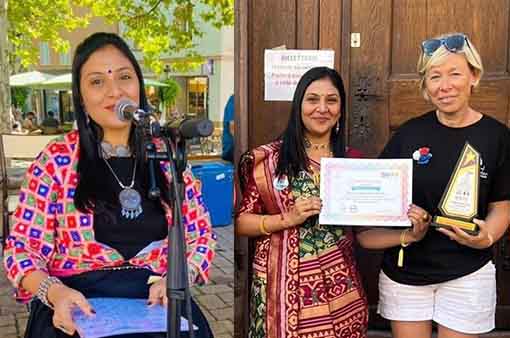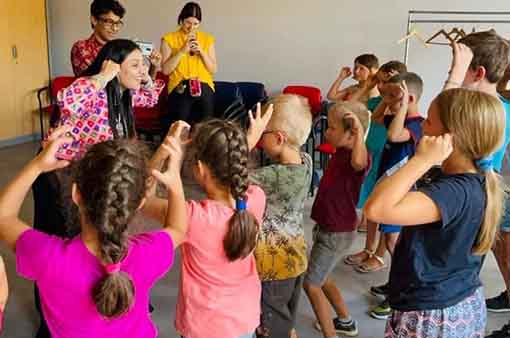 Music Teacher Ms. Hiral Joshi was highly appreciated for her melodious musical performance in the International Folklore Festival 'Festival du Hubloun' held at Haguenau, France, over August 23-28. She was there as a part of GURU the Arts Hub, an International Cultural Group, and out of participants from 13 countries, Hiral ma'am was the only one from India who got the opportunity to perform a solo song. This, in turn, opened the doors for her to conduct a 'Workshop on Regional Songs' in various Public Schools in France wherein she taught Gujarati songs to children, which they greatly enjoyed!
Dance Teacher Dr. Nilesh Parekh was conferred the 'National Award for Innovative Practices and Experiments in Education for Schools and Teacher Education Institution' by NCERT (National Council of Educational Research and Training ) in the year 2019-20.
Nilesh sir was honoured with this prestigious award for his inno-vative practices under the guidance and encouragement of Principal Dr. Archana Mishra.
An avantgarde educator, apart from training his students in var-ied nuances of the Performing Arts and thereby inculcating in them an appreciation for Indian culture, he has also impressed upon them the importance of having a sound value system in place. He achieved this feat competing against almost 28 participants from all over India.
An educator par excellence, Nilesh sir truly is an inspiration to his students and colleagues alike.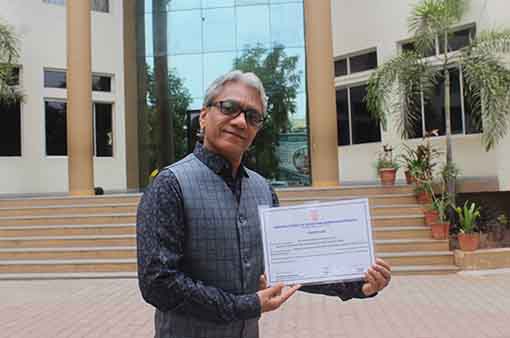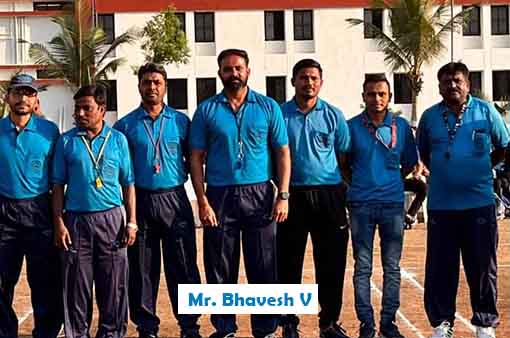 Vidyani Sports Teacher Mr. Bhavesh Varke was appointed as a Technical Official (Referee) for West Zone Inter-University National Championship for Women's Kho Kho held over March 10 – 13.
Bhavesh Sir has also been selected as an International Referee in the Kho-Kho Federation of India from Gujarat.
One of the most powerful tools for empowerment of communities is making certain that quality education is provided in its schools. Navrachana Vidyani Vidyalaya promotes a similar notion. Providing a strong educational support to its students and 'Transforming Potentiality into Reality' are its main motives. Walking on this same path, Principal Dr Archana Mishra has always ensured excellence in tutelage.
On the 16th of April, Dr Archana Mishra was honoured with the 'Best School Providing Quality Education with Global Stand-ards' Award for her display of effective pedagogical skills dur-ing the two years of pandemic. Avantika- a Group of Contem-porary Artists and Intellectuals at the International Award Ceremony held at Delhi, acclaimed Archana ma'am with The Pride of Avantika award.
This truly filled the hearts of Vidyanians with an indescribable feeling of pride, at having an intellectual like Archana ma'am herself at the saddle of the institution.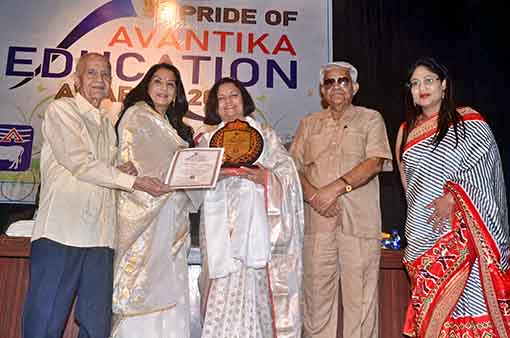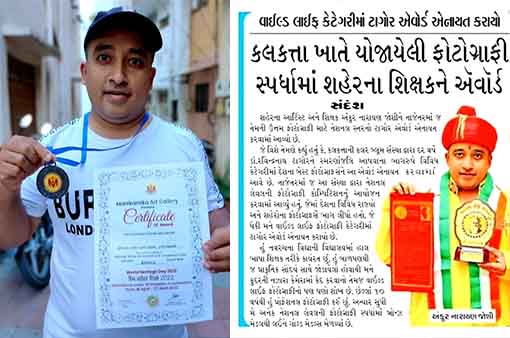 Teacher Mr. Ankur Joshi sealed the top spot in an Online International Photography Competition 'Colour Bloom' organised by Dream Paintbrush over March 25-31. Ankur Sir's colourful click on the topic 'The Colours are the Smile of Nature' won for him the Gold Medal and a trophy amongst 250 other national and international participants! He then once again showcased his exceptional photography skills by claiming a Bronze Medal in the 'International Online Art Exhibition Competition 2022' organised by Manikarnika Art Galley over April 18-27.
Navrachana Vidyani Vidyalaya was conferred with the Global Innovative School Award (GISA) 2019 on November 23 for 'Innovation in Pedagogy' at the GISA Gala event organised by BITS Pilani Dubai and Phyzok.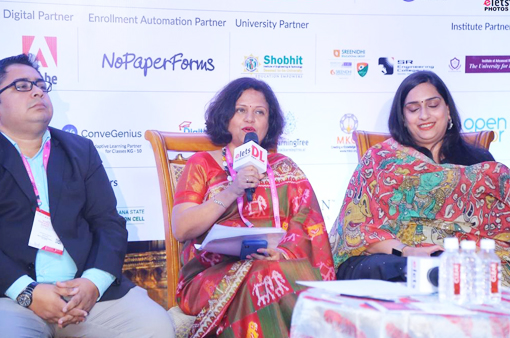 Principal Dr. Archana Mishra was invited as a Speaker and Moderator for a Panel Discussion at the 16th World Education Summit organised by National Institute of Construction Management and Research (NICMAR) in Hyderabad on February 21.
Dance teacher Dr. Nilesh Parekh presented his research paper 'Inter-relationship of Arts according to Vishnudhar-mottar Purana' at the All India Oriental Conference organized by KaviKulaguru Kalidas Sanskrit University, Nagpur from January 10 to 12.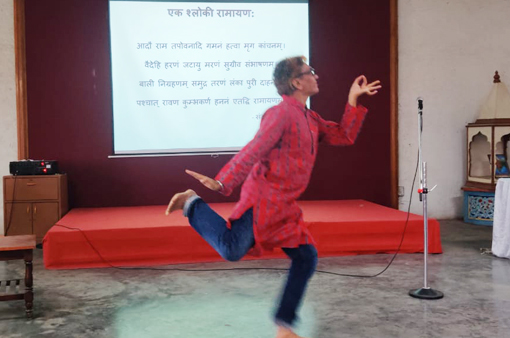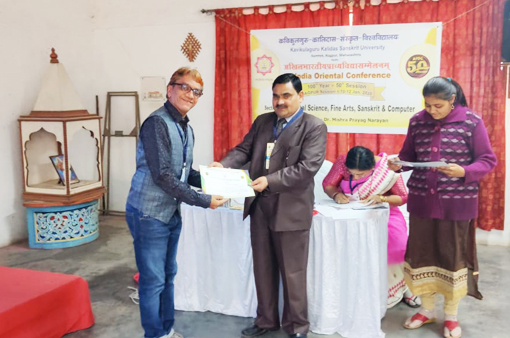 Teacher Enrichment Programs
Principal Dr. Archana Mishra was selected to attend the 'Teach to Ignite' Teacher Alumni workshop organised by USIEF India at Taj Palace, New Delhi from 20th to 23rd Sept. 2019 for all teachers who have been to USA under the Fulbright programs.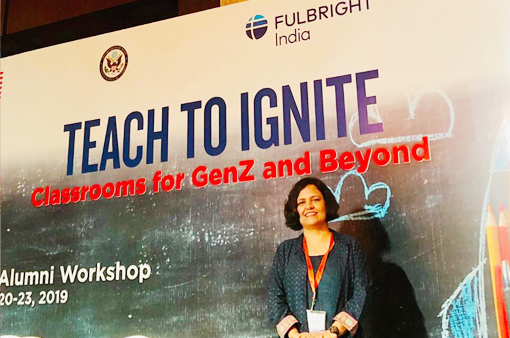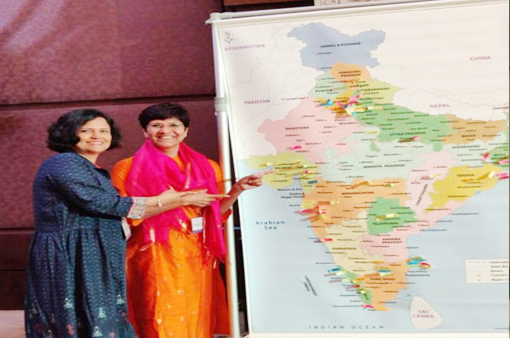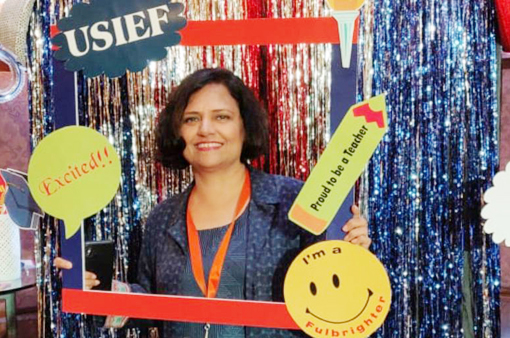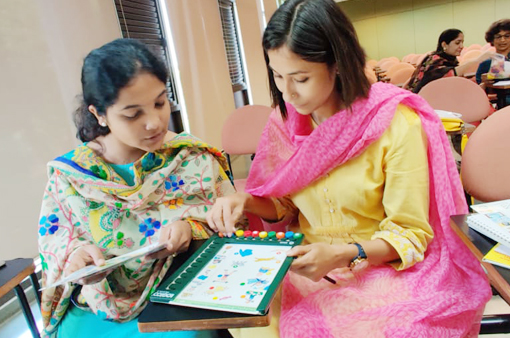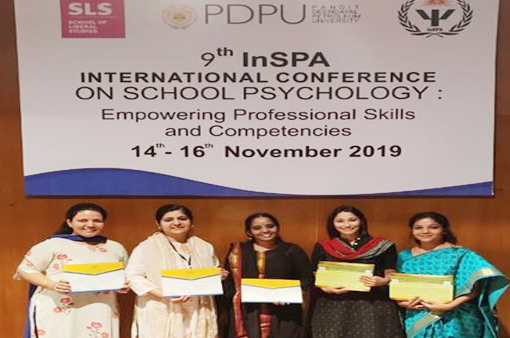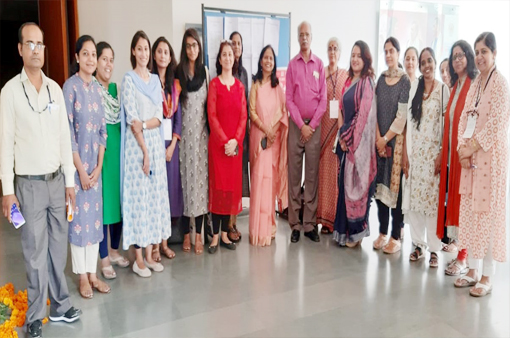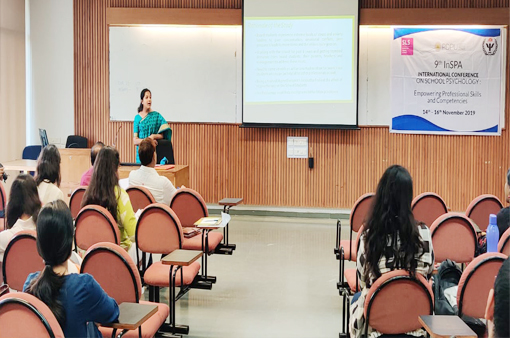 Counsellors Falguni Shah and Yamini Parikh attended a pre-conference workshop and a training module on 'School Psychology Competencies' at the '9th InSPA International Conference on School Psychology: Empowering Professional Skills and Competencies' organised by Indian School Psychology Association (InSPA) at Gandhinagar.
English educators, Joyce Parmar and Dhanlaxmi Thampi, attended an ELT workshop on 'Language for Life- English for 21st Century Learners' organised by Orient BlackSwan in Dec 2019.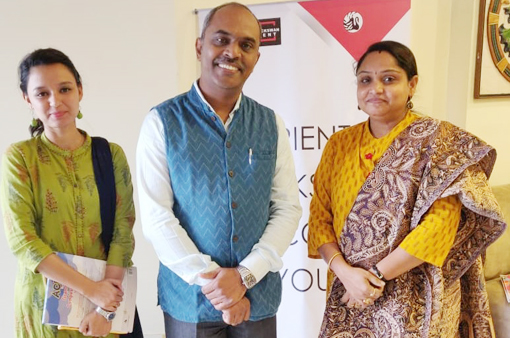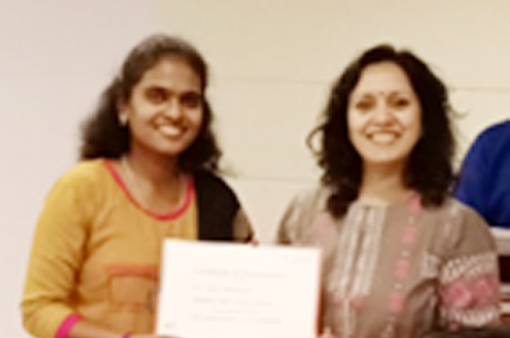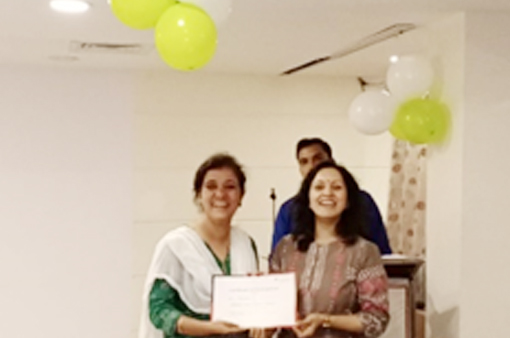 In December 2019 teachers Autindriya Acharya and Aruna Arnoldbennet attended a workshop on '21st Century Learning' facilitated by Macmillan Education, India.
In-charges Suni Sreenivas and Manju Joshi attended a Seminar on 'Accountability at Home, Work and Life' on December 21 conducted by facilitator Surya NarainBahadur (Executive Director, Confluence) and organized by RatnaSagar P. Ltd.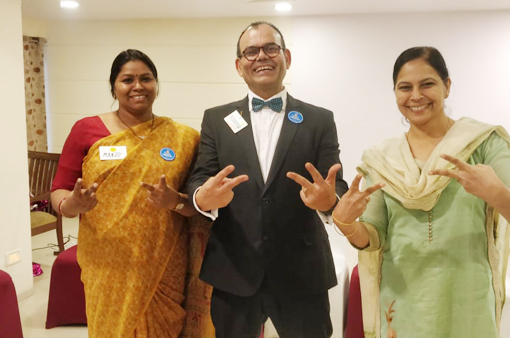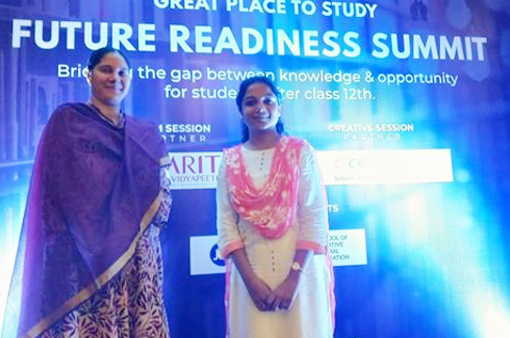 On January 13, Counselor Falguni Shah and faculty Surbhi Upadhyaya attended the 'Future Readiness Summit' organized by 'Great Place to Study' in Ahmedabad with the objective of bridging the gap between knowledge and opportunity for students after Class XII.
Incharge Manju Joshi, Counselor Yamini Parikh and educators Harsha Sandesara and Jayna Pathan attended a workshop on 'Caring for Self' organised by the Consortium for Inclusive Education on January 31.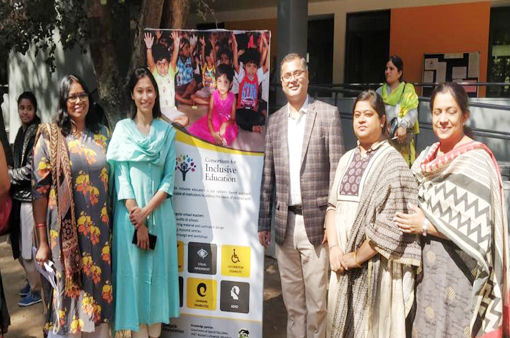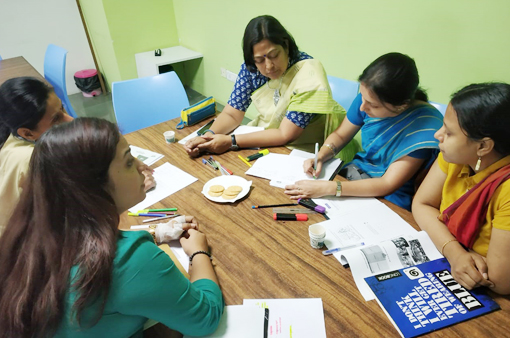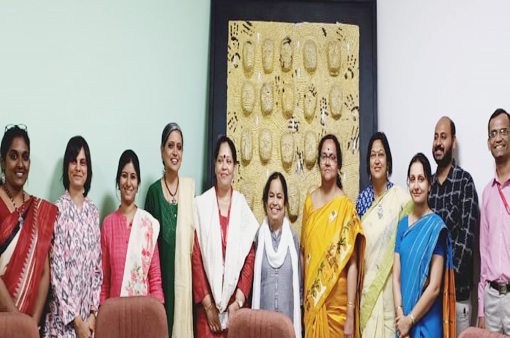 Section Incharge Namita Rajput along with faculty members Purvi Arora, Niharika Dhaiphule, Shruti Nair and Vikas Yagnik attended a programme on 'Integrating Higher Order Thinking Skill in Education' which was organized by the Centre for Professional Education at Navrachana University inn February 2019.
Higher Secondary Incharge Suni Sreenivas and Counsellor Falguni Shah attended a certification programme on 'International Certified Career Coach' organised by International Certified Career Coach Foundation at Ahmedabad in Feb 2020.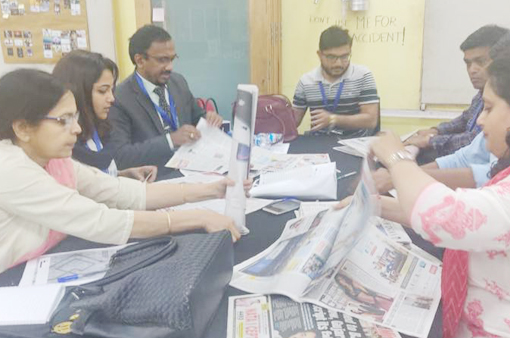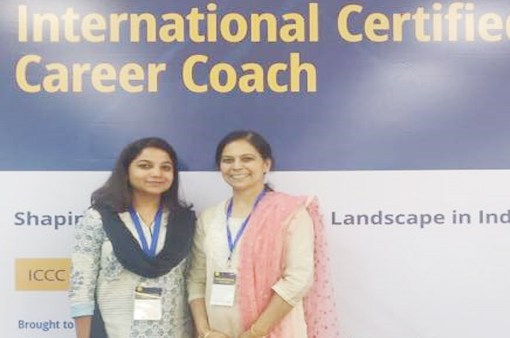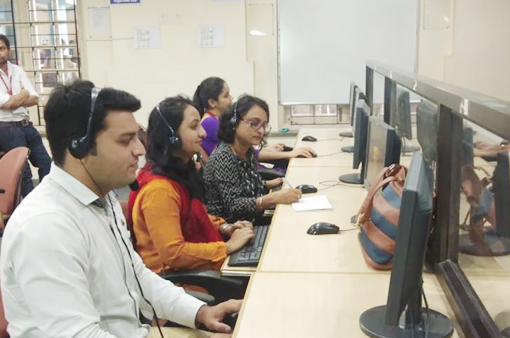 IT educators Rajan Patel, Pooja Vyas and Monika Vora attended a C and C++ workshop organised by the Teaching Learning Centre of Babaria Institute of Technology and sponsored by Pandit Madan Mohan Malavia National Mission on Teachers and Teaching, MHRD, Govt. of India in Feb. 2020.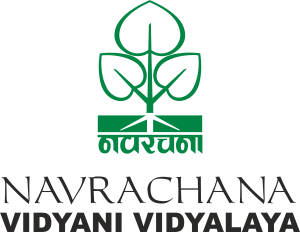 Navrachana Vidyani Vidyalaya School
Address : Near Sama Sports Complex, Sama, Vadodara 390024 Gujarat ( INDIA )
Tel.          : 0265-2792285, 2780539
Email      : vidyani@navrachana.edu.in
Website : www.vidyani.navrachana.in
Back To Top