Global validation of Vidyani ways
Navrachana Vidyani Vidyalaya was conferred with the Global Innovative School Award (GISA) 2019 on November 23 for Innovation in Pedagogy' at the GISA Gala event organised by BITS Pilani Dubai and Phyzok.
It was a proud moment indeed when Principal Dr. Archana Mishra received the award from Prof. R.N. Saha (Director, BITS Pilani, and Dubai), thereby establishing conclusively that our many path breaking initiatives are in sync with global pedagogical trends!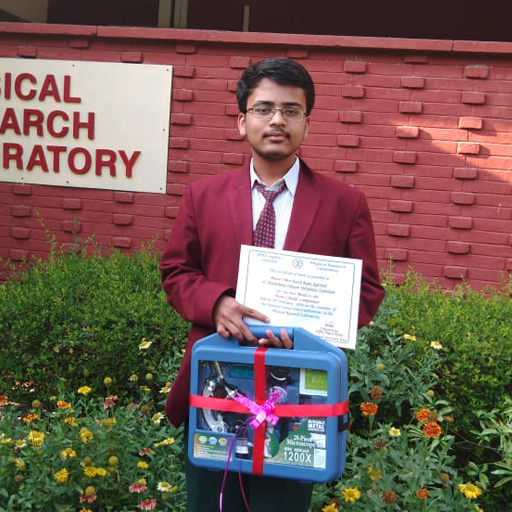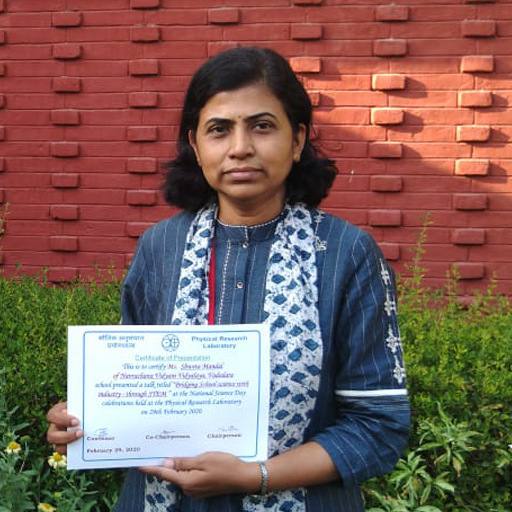 That Vidyanians are a cut above the rest was proved once again on February 29 when the teacher-student combo of ATL Trainer Shweta Mandal and Harsh Agarwal (XI Sc.) distinguished themselves in the National Science Day celebration at the Physical Research Laboratory (PRL), Ahmedabad.  While Harsh bagged the 'Best Model Award' in the 'Learning Science with Fun' category, Ms. Mandal's paper on 'Bridging School Science with Industry through STEM' was one among the seven papers selected for presentation at the prestigious gathering that saw the presence of some of the best scientific brains from across India!
Community leaders in the making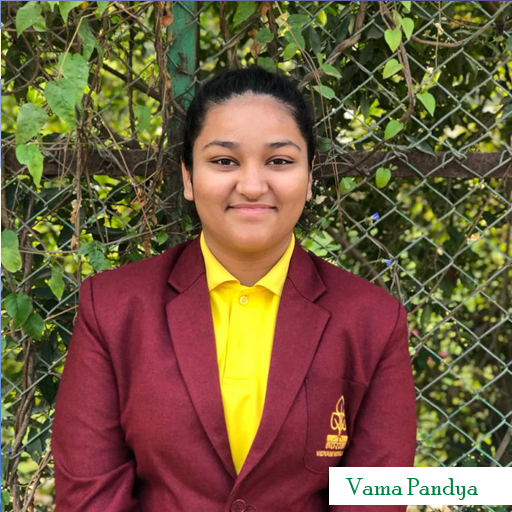 The LEAAD Awards is a unique leadership development program that emphasizes practical exposure over classroom learning and fosters the practical elements of leadership like team building, critical thinking, problem solving etc.
Rachel Agarwal (VIIIB) claimed the 'LEAAD Competence Award' and a cash prize of Rs.5000 on January 21 for her project 'Common Health Project 2019′. While Rachel received wide approbation  for her project that aims to create health awareness among people and make health care affordable to all, Vama Pandya (IXA) too kept the Vidyani banner flying by being declared the 'Best Performer' for meticulously undertaking all the activities conducted in the LEAAD camp.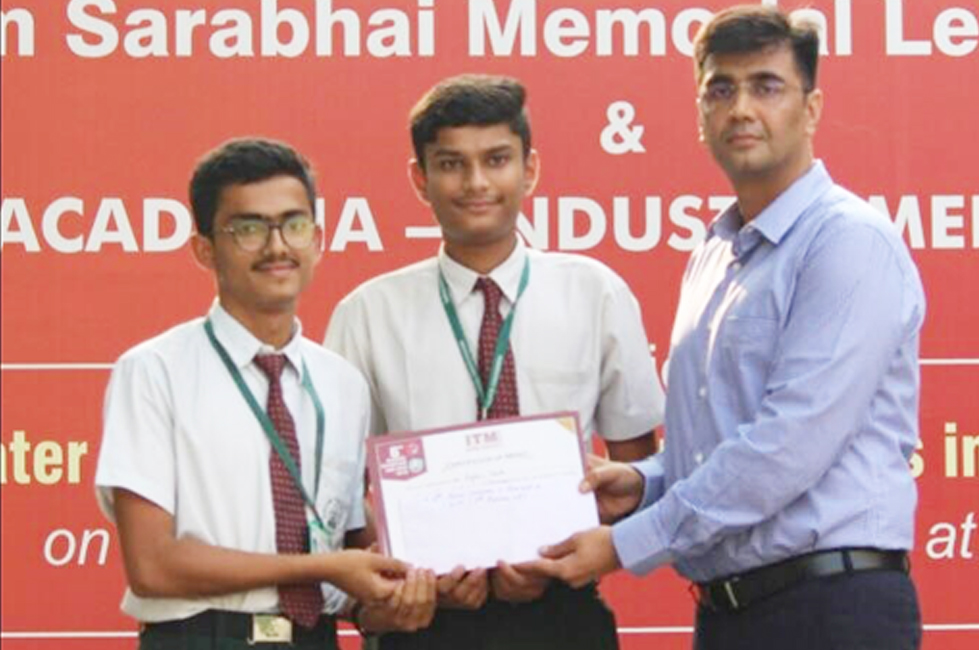 Science aficionados Darsh Kadakia and Poojan Tank (IXD) clinched the Runners-up Trophy and Rs.3000 in the 6th Science Exhibition and Quiz Competition organised by ITM (SLS) Baroda University on November 30.
The duo's 'Smart Car' working model boasted of many unique features that took them to the top in a field of over 100 teams in the fray! Innovation is certainly their element!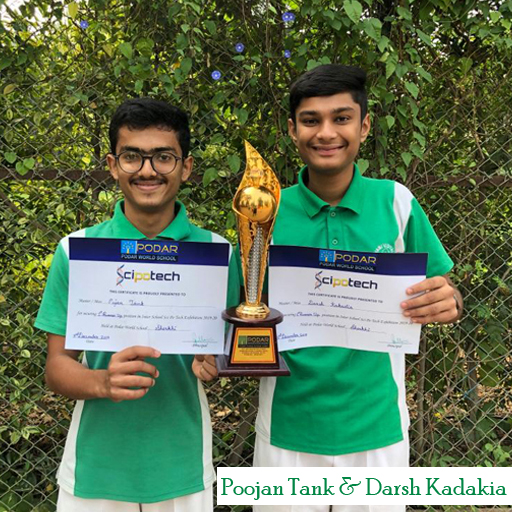 Vidyani sciencophiles proved their mettle at the SciPoTech Competion organised by Podar World School on December 3 with Abdul Qadir (IXD) and Debdoot Manna's (IXB) model that converts heat energy to electrical energy winning in the Science Projects category and Dhruv Desai (XA) and Vedant Naik's (XB) 3D modelling netting the 1st Runners-up Trophy in the Technology group. Meanwhile, Darsh Kadakia and Poojan Tank's (IXD) prototype to provide personal and data safety to individuals also won the 2nd spot in the STEAM segment! Originality and creativity surely won the day for these Vidyanians!
At the forefront of technology …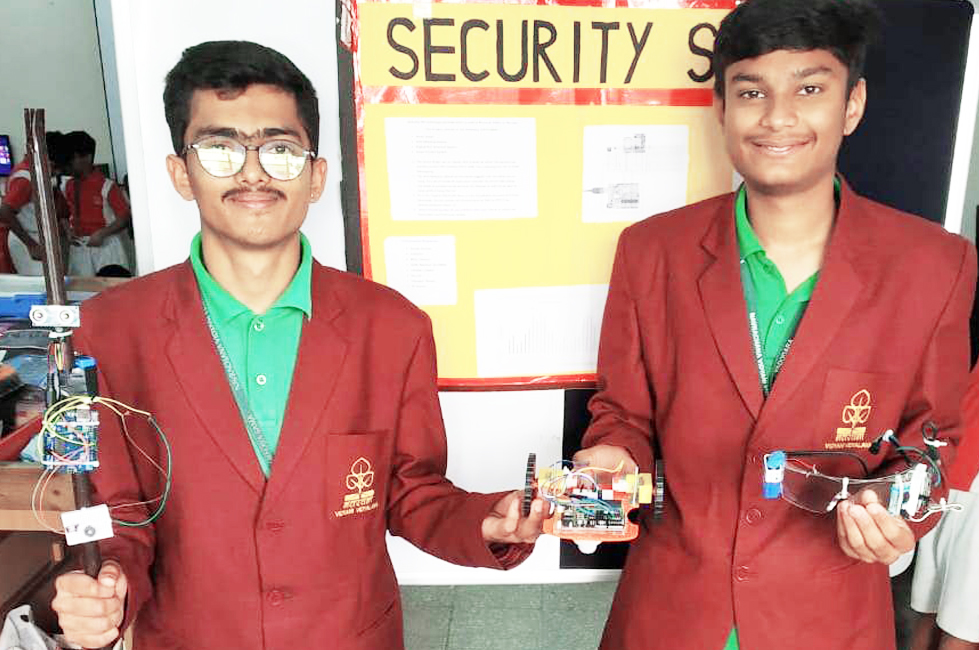 Darsh Kadakia and Poojan Tank (IXD) were crowned winners in the Nanu Bhai Amin Award for Innovative Science Exhibit organised by Community Science Center on January 18.
Their project 'Security Suit' integrated features that enhance its user's safety and its cutting edge innovation won the awesome twosome the 1st spot in the Engineering category!


Masters of the digi-world!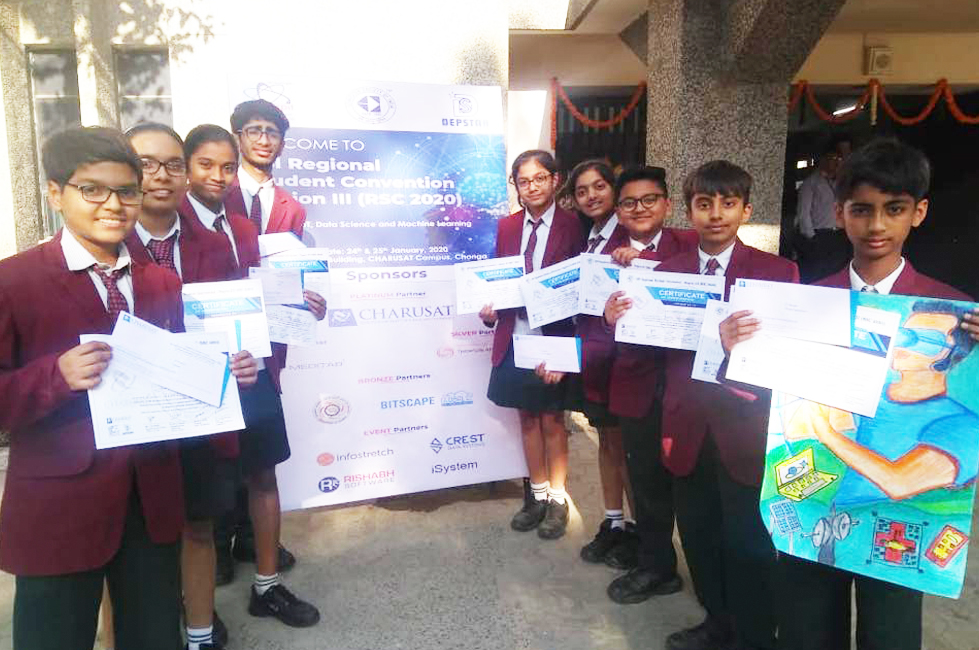 Vidyani cyber savvies stole the show at 'CSI Student Convention Region III' organized by the Faculty of Technology and Engineering, Charusat on January 24 when they made a clean sweep in all categories!
The impressive roster read as follows : 
Quiz : The team  of  Vainavi Thakkar (VIIIA) and Rachel Agrawal (VIIIB) clinched the top spot and a cash prize of Rs.500.
Debate : Shikhar Patel(VIIB) nabbed the 1st position and Rs.1000 while Khyati Adaki (XIA) received a cash prize of Rs.500 for coming in 2nd.
C-Programing : Dhruv Thakkar (XIB) was the winner and was awarded Rs.1000 while Daksh Patel (XISc.) bagged the 2nd spot.
HTML Coding :  Sonalika Shah (XIA) grabbed the top spot and Rs.1000.
Poster Presentation : Ved Amin (VIIB) secured the 2nd position and got Rs.500 as his prize.
Dumb Charades : Parshava Parmar (VIIIB) was the winner and got a cash prize of Rs.1000 while Kriday Desai (VIIIB) got Rs.500 for being 2nd.
The clean sweep clearly established that Vidyanians have aced this domain!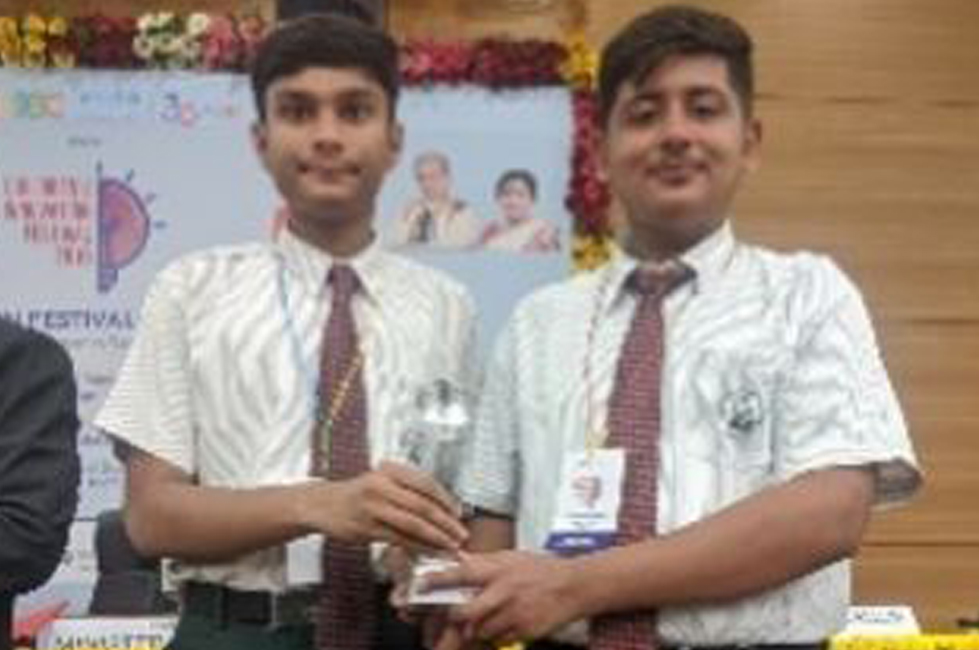 Darsh Kadakia & Abdul Patangwala
Sciencophiles Darsh Kadakia and Abdul Patangwala (IXD) participated in the Children Innovation Festival, Ahmedabad. Their model, figured among the Top-30 Ideas and earned the pair the unique privilege of being  felicitated by the Hon'ble Minister Shri Vijay Bhai Rupani at Sachivalay, Gandhinagar!
A wonderful exposure indeed!!
Making a point for decluttering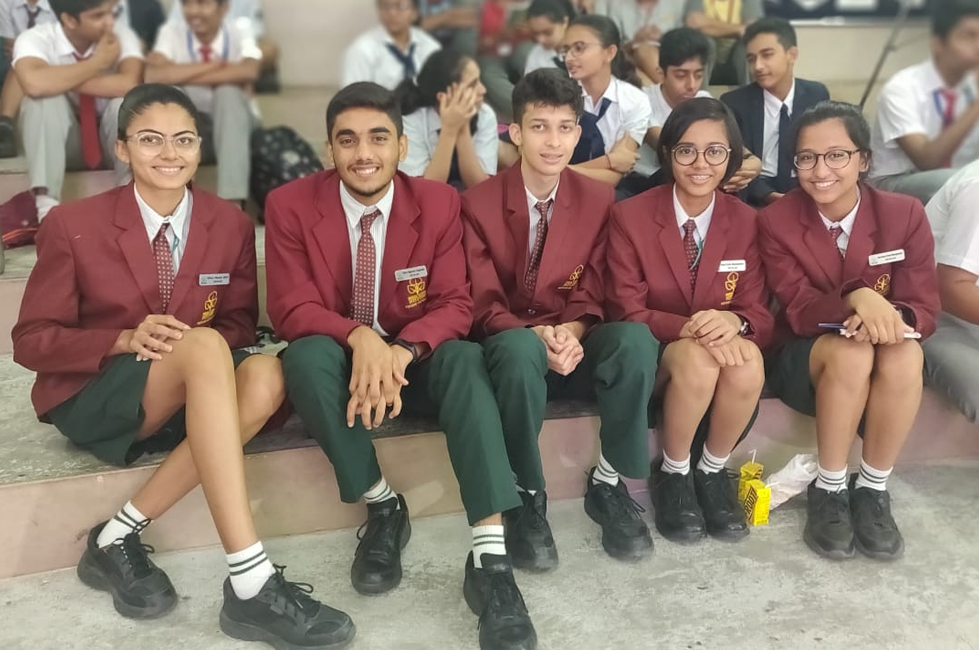 Roohani Mangroliya, Pratham Vajifdar, Dev Sonavane, Dhun Navale, Shreya Sehgal
Dhun Navale (XIGen.) was one of the guest speakers at the TedEd Club event organised by Navrachana School Sama on December 6. She spoke eloquently on the topic 'How I cleaned up my room', a metaphor for the need to declutter one's mind and its impact on the mental health of the individual. Dhun's novel presentation captivated the audience which applauded her original take on an issue of great importance in present times! Four other Vidyanians, Pratham Vajifdar, Shreya Sehgal, Roohani Mangroliya and Dev Sonavane (XIGen.), too attended the session and thereby got the chance to listen to young speakers expounding on a wide range of topics, all close to their own concerns!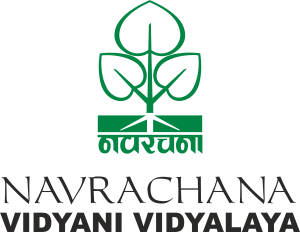 Navrachana Vidyani Vidyalaya School
Address : Near Sama Sports Complex, Sama, Vadodara 390024 Gujarat ( INDIA )
Tel.          : 0265-2792285, 2780539
Email      : vidyani@navrachana.edu.in
Website : www.vidyani.navrachana.in
Back To Top