Inter-School/Regional/Zonal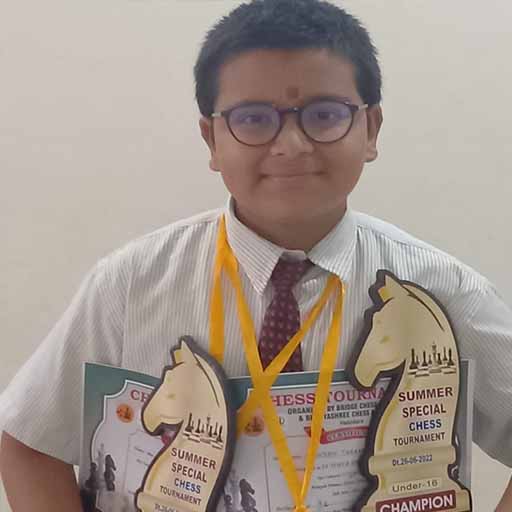 Vidyanian Chess Champ Vandan Thakar (7A) clinched the 2nd spot (U-12 category) in the All India Open FIDE Rated Chess Tournament organised by Divyam Foundation held at Hotel Surya Vadodara, over Dec 27- Jan 1.
His incessant wins got him placed in the 71st position nationally.
Brilliant Job Vandan! Keep triumphing!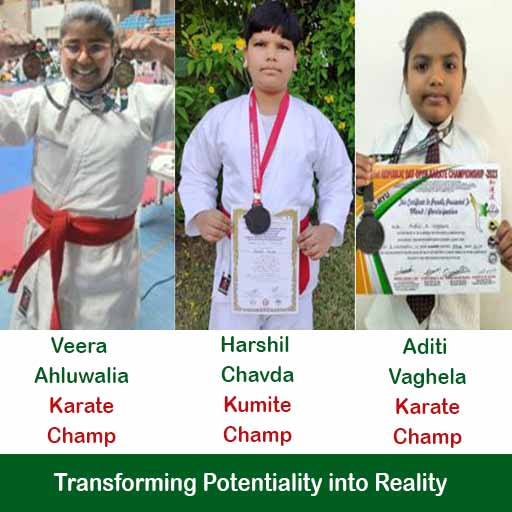 Vidyani Karate Champs Veera Kaur Ahluwalia (5C) and Aditi Vaghela(5D) won laurels in the 1st Republic Day Open Karate Championship 2023 organised by WADU-RYU Karate DO Federation Of India on January 29.
Veera clinched the Gold Medal in Karate and the Bronze in KATA whereas Aditi secured the 2nd spot in Kumite.
Also, Harshil Chavda (5B) bagged the Bronze Medal in Individual Kumite organised by Seiko kai Karate Association, Vadodara on Nov 20.
Kudos to our Karate Kids for such a sweeping win!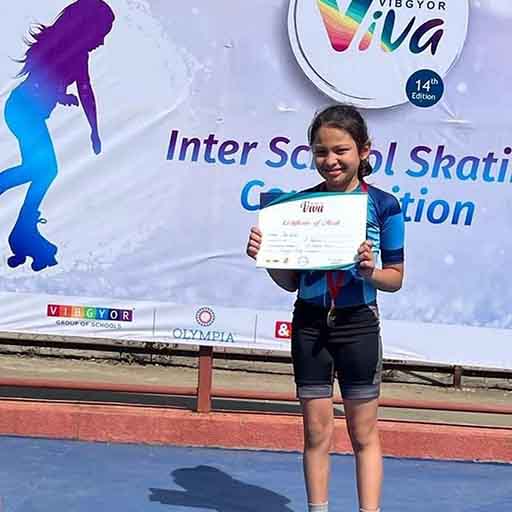 Pal Shah (4A) bagged the 1st position in the Viva Interschool Skating Competition organised by Vibgyor School.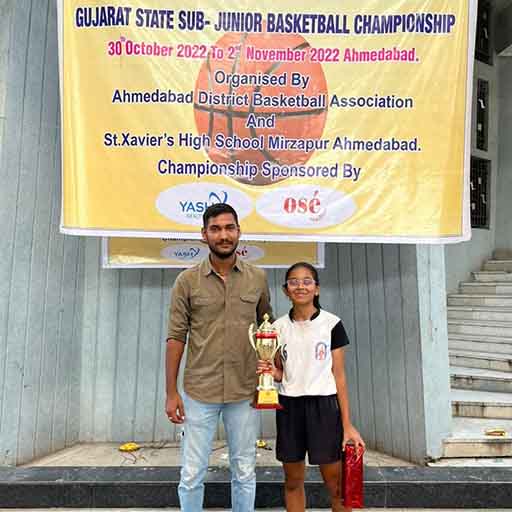 Navrachana Vidyani Dribbler Vidyanian Kaarvi Desai(8C) represented Vadodara Basketball Team for Gujarat State Sub-Junior Basketball Championship as the captain and the team emerged as Winners of the Tournament held at Ahmedabad over Oct 30- Nov 2.
Kaarvi was coached by our Alumnus Mr. Harshal Sapre for the Baroda team, and trained under Mr. Narendra Dogra as the school coach.
After a bang on performance, Kaarvi will now represent Gujarat at the 47th National Sub- Junior Basketball championship at Himachal Pradesh as the captain under Head Coach Harshal Sapre.
Congratulations champ for such a splendid feat and best of luck for the upcoming tournament!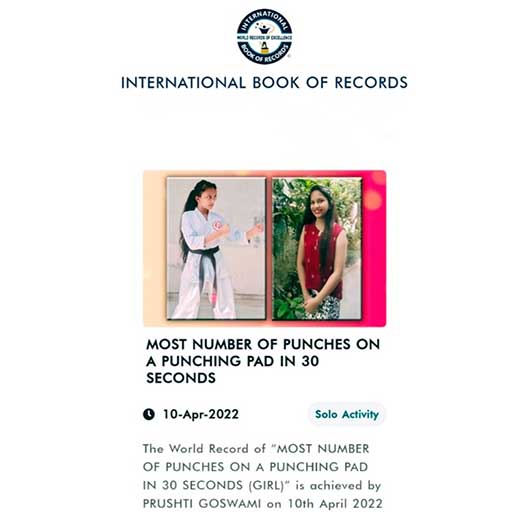 Vidyanian Prushti Goswami (8A) created history as she managed to register her name in the 'International Book of Records' for 'Most Number of Punches on a Punching Pad' in 30 seconds!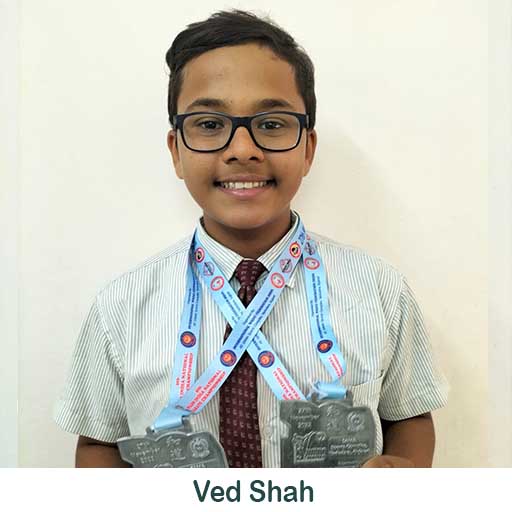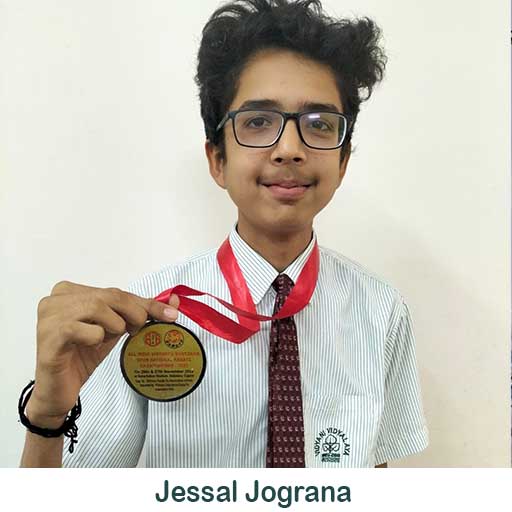 Dynamic Jessal Jograna (9C) sealed the second spot in the All-India Shito Ryo – Shotakan National Open Karate Championship 2022 held at the Sama Indoor Sports Stadium, Vadodara over Nov 26- 27.
Vivacious Ved Shah (9D) secured 2nd position in the Karate Fight held by 5th Wado India National Karate Championship and bagged the Silver medal in the International Wado Federation India, held on November 27.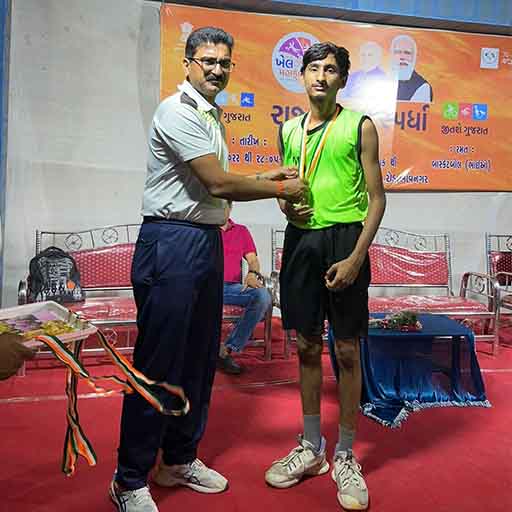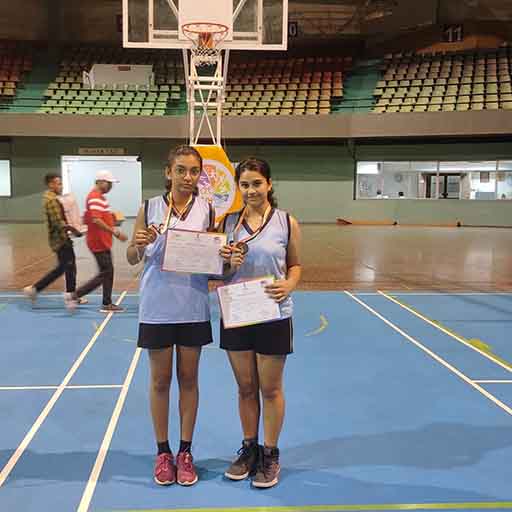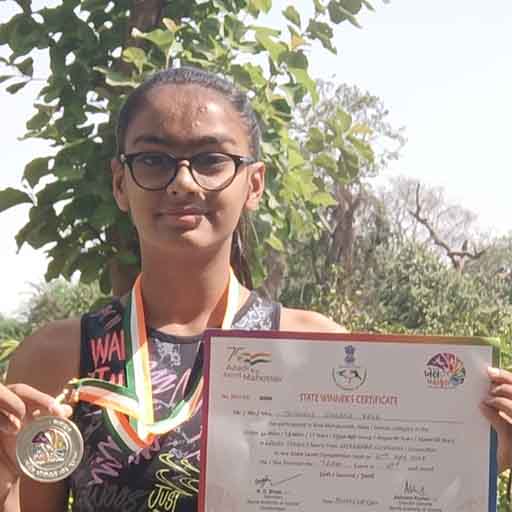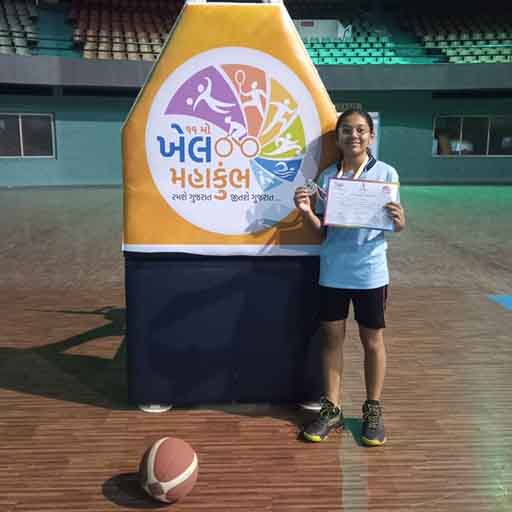 Shivang Nair was U-17 Basketball Champion at State level.
Rajvi Patel, Shivala Patel bagged 3rd position in U-17 Basketball  at State level.
Dhanvi Kale won Silver Medal in Lawn Tennis  at State level.
Kaarvi Desai was  Runners Up in U-14 Basketball at State level.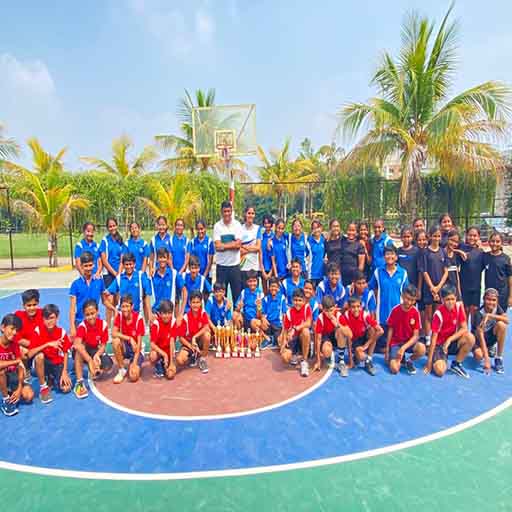 Navrachana Vidyani dribblers made it to the top in the Inter school Basketball  Tournament held at Vibgyor High School over October 10-12.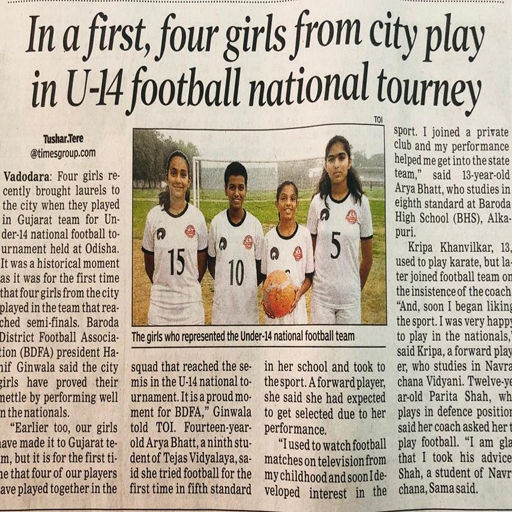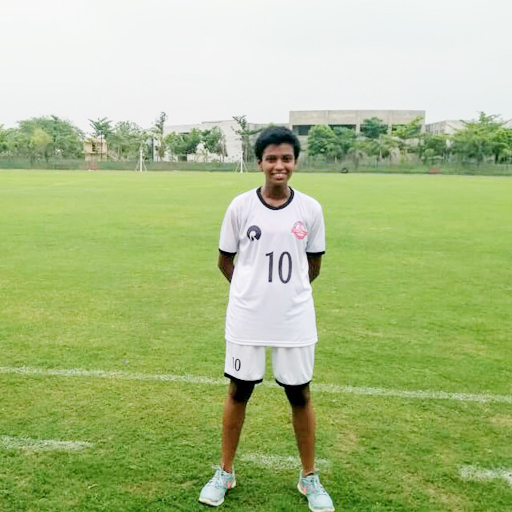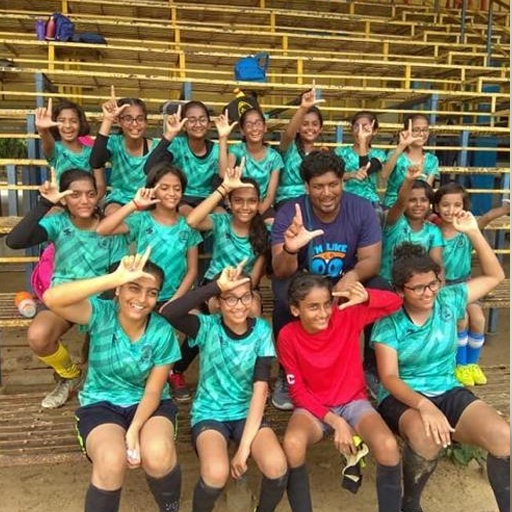 Kripa Khanvilkar (8 B) represented Gujarat in the U-14 National Football Tournament held at Odisha.
The Navrachana Vidyani U-14 Girls Football Team established their sway at the top after defeating Tejas School in the Finals of the Vadodara City Football Tournament on October 2.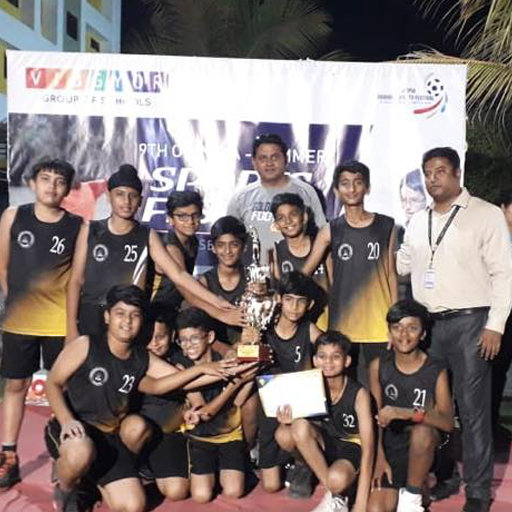 Vidyani U -12 Boys Basketball Team players displayed grit and teamwork to become Champions in the 9th Olympia Summer Sports Festival-2019 organised by Vibgyor High School from April 29 to May 3.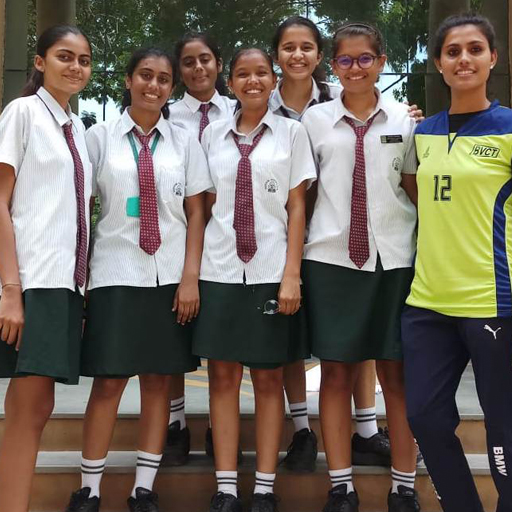 Champions U-19 Girls
Zonal level Volleyball tournament by DSO in July 2019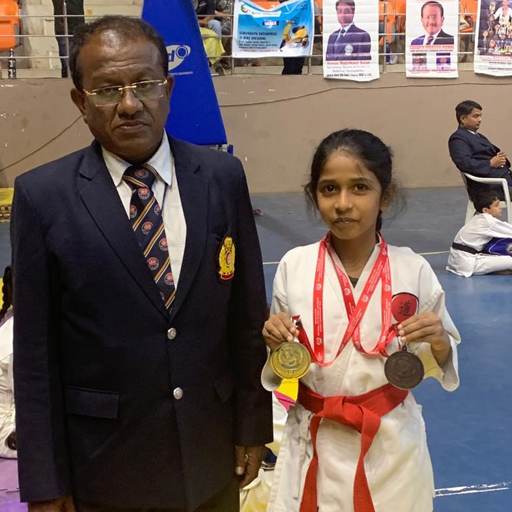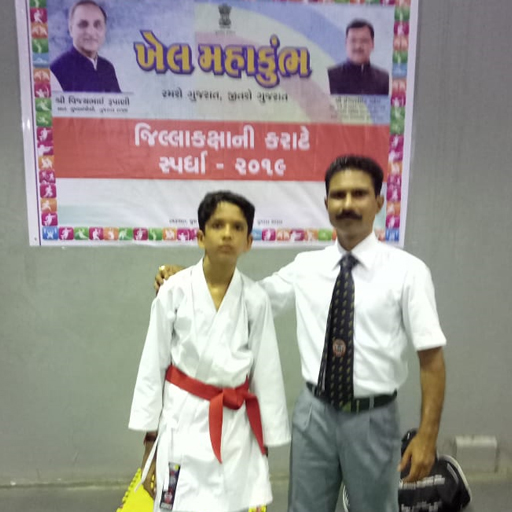 Vrushti Sanghvi (6C) Gold Medal (Kata)
Republic Cup National Shotokan Karate Championship
Jessal Jagrana (6B) Karate Runners-up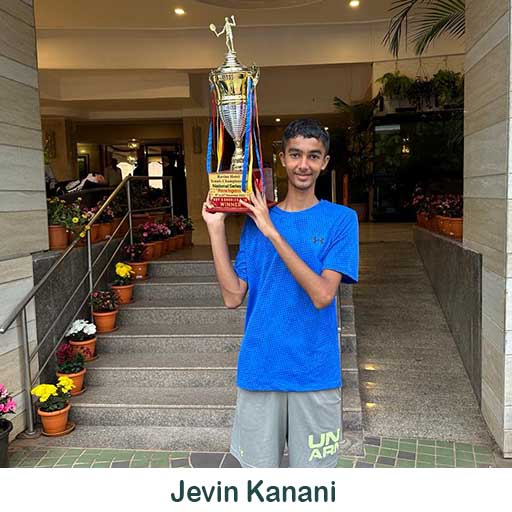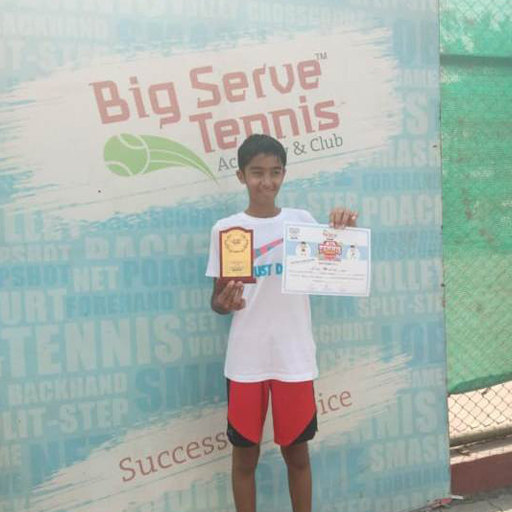 Jevin Kanani (7B) Winner
Stalwart Jevin Kanani (10 D) clinched the 1st position in Doubles Category, in the Future Stars Junior Tennis Tournament (Lawn Tennis) held at Panchgani, Maharashtra, Nov 2022.
U-14 AITA Tennis Tournament Talent Series organised by Big Service Tennis Academy in July 2019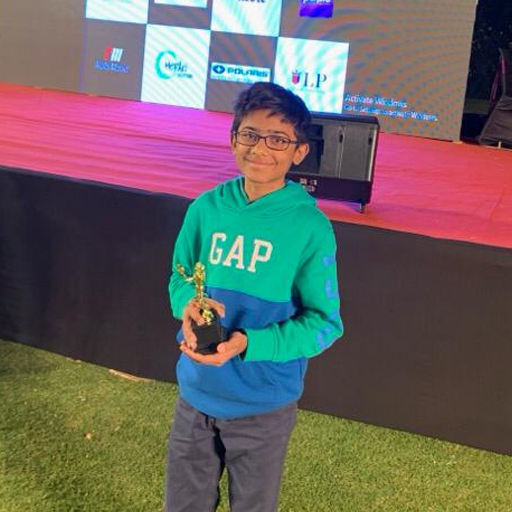 Neel Sane (8B) Winner
Men's singles in the Captains Cup Badminton Tournament 2020 (13-19 yrs) at Gaekwad Baroda Golf Club (GBGC) in Jan 2020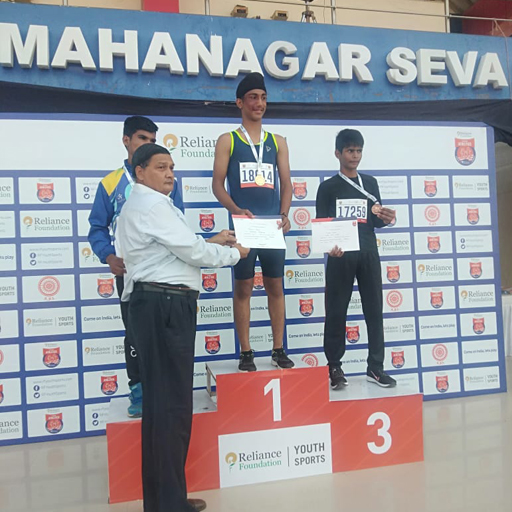 Jaskaran Grewal (8 C) Winner (200 mts. Race) & 2nd (100 mts.)
Reliance Foundation Youth Sports Athletics Championship, Vadodara in Oct 2019
State Mahakumbh Competition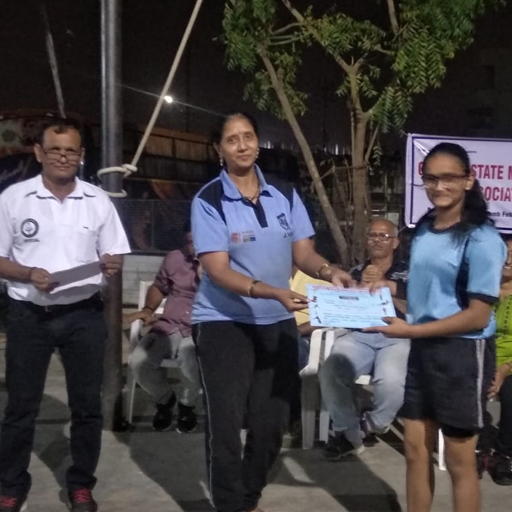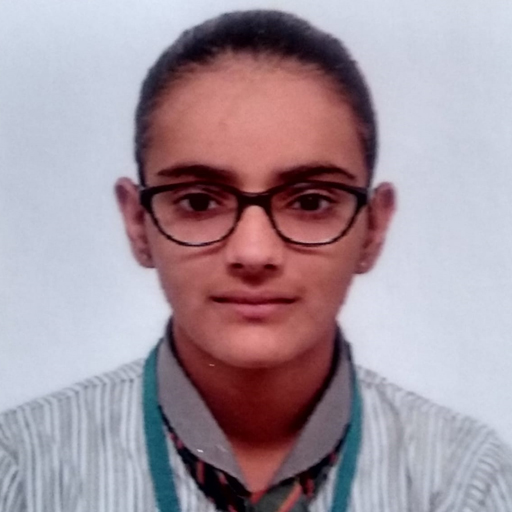 Misri Shah (7 B) 3rd Position in Gujarat State Mahakumbh Competition
Selected for the Nationals held in Andhra Pradesh in February 2020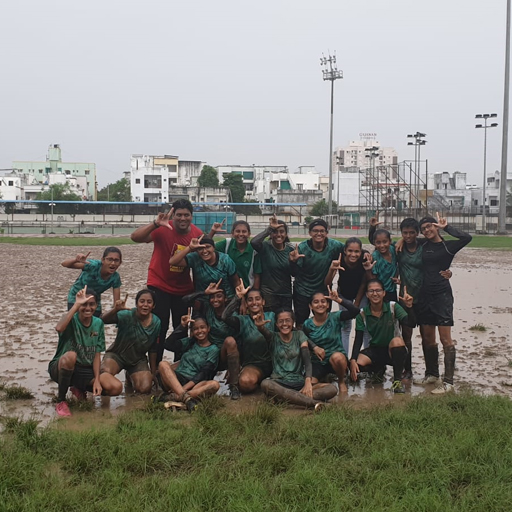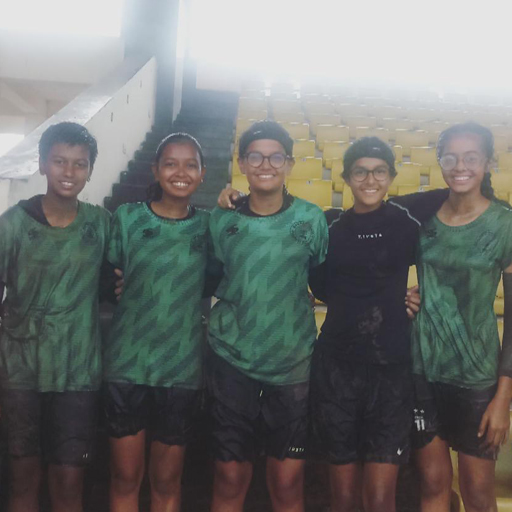 U-17 Girls Team
Football Runners-Up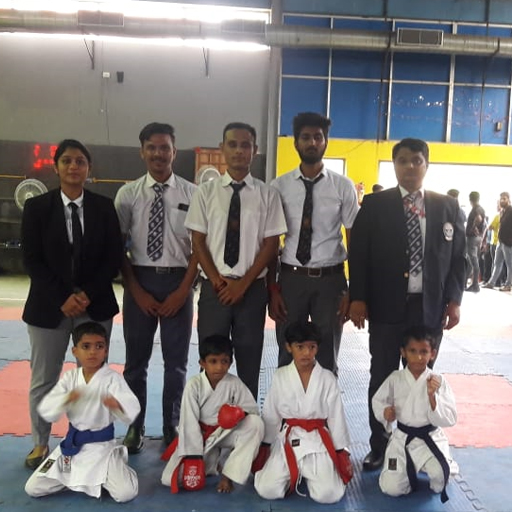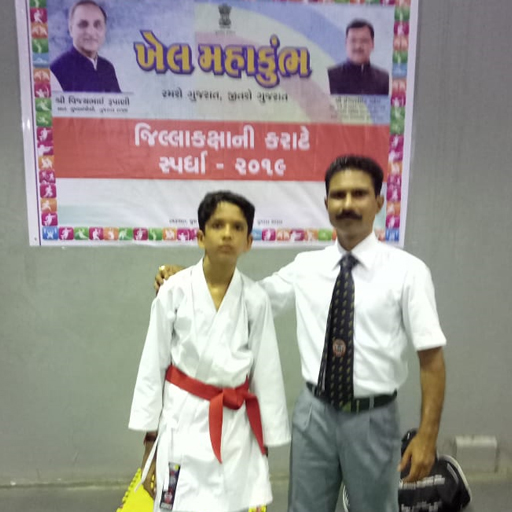 Aarav Patel (3 C)
Karate 3rd position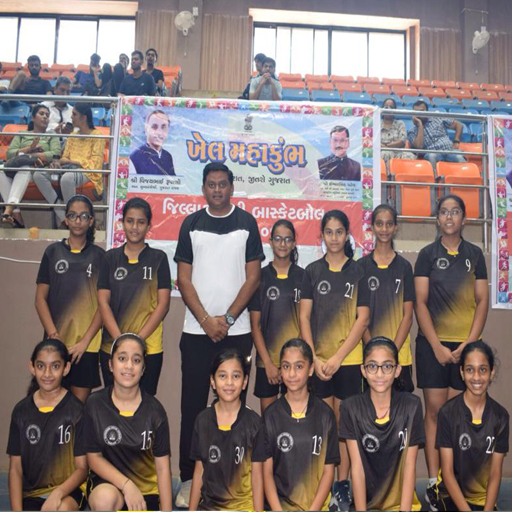 U-14 Girls Team
Basketball Runners-up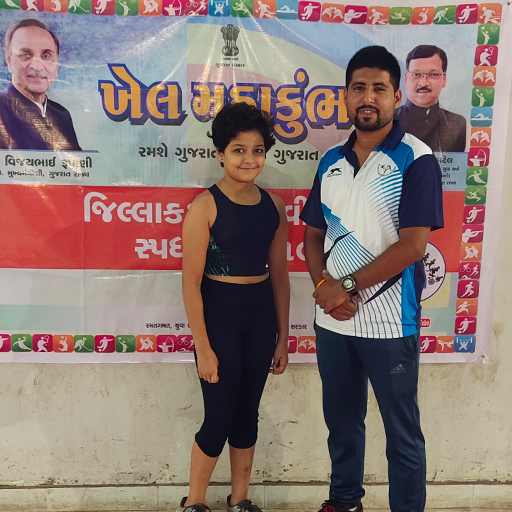 Prisha Ramrakhijani (4 D) 100m Freestyle swimming  Runners-up
Qualified to represent Baroda at the State Level.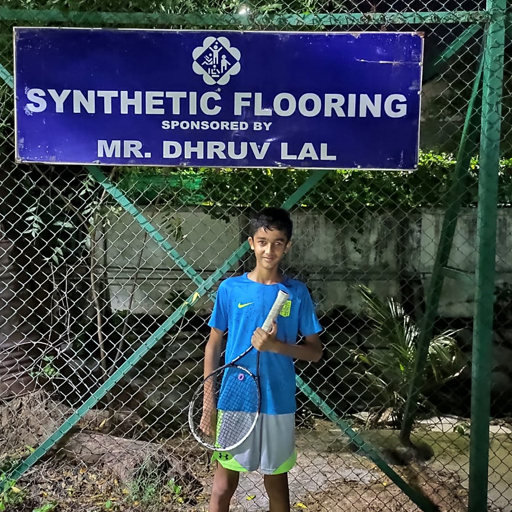 Jevin Kanani (7B)
Lawn Tennis Runners-up U-14 category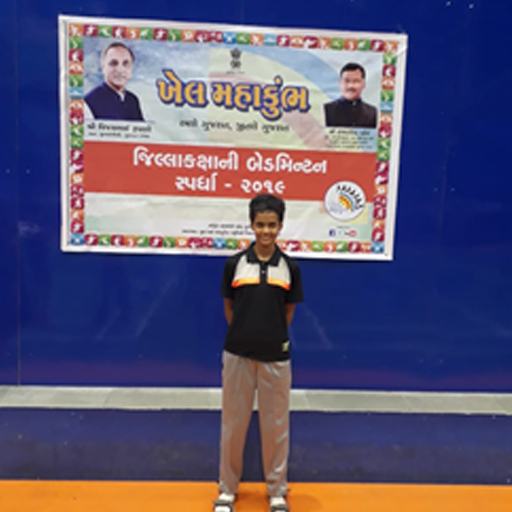 Vaidehi Dhaiphule (7B)
Badminton  3rd position U-14 category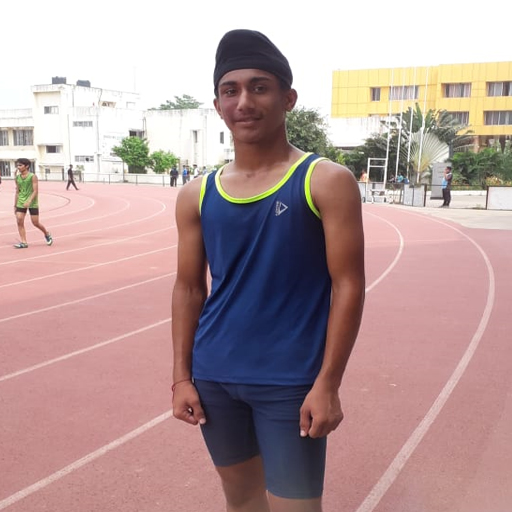 Jaskaran Grewal (8C) Winner
100m and 200m races
The undisputed champion of the checkmate game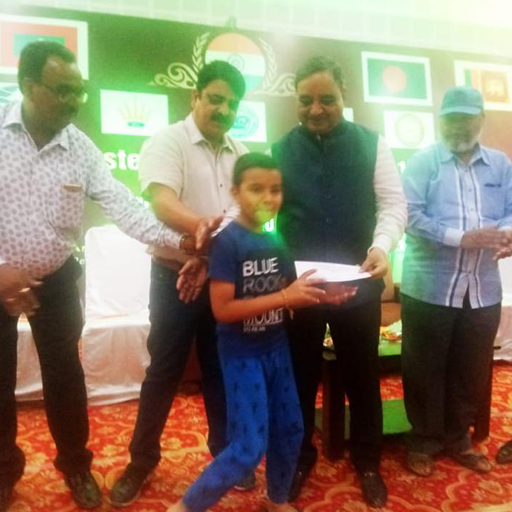 Vandan Thakar (4A) with his masterly moves grabbed almost every prestigious Chess title that came his way!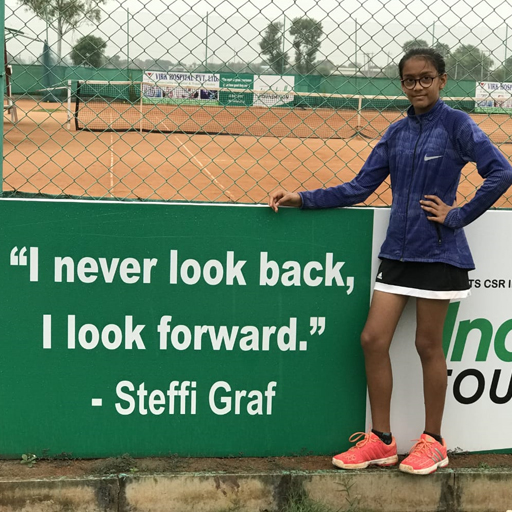 Dhanvi Kale (7C ) maintained her track record in Lawn Tennis, continues to ace her on-court opponents with her countless match winning performances!!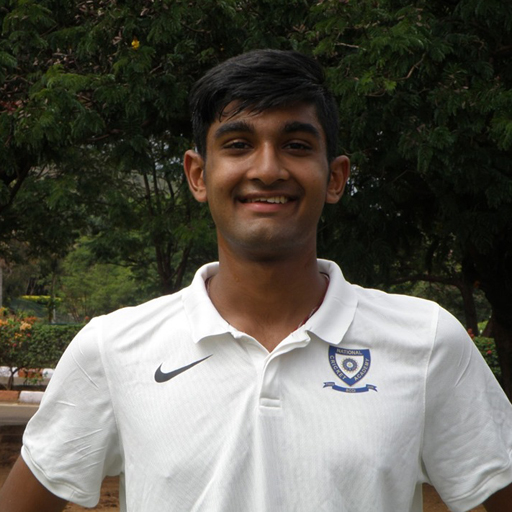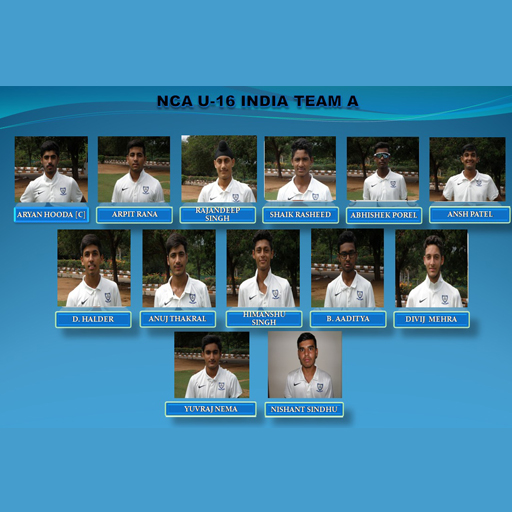 Ansh Patel (11Gen.)  has certainly been going places in the cricketing arena and his masterful performances may soon see him headed towards the national stage!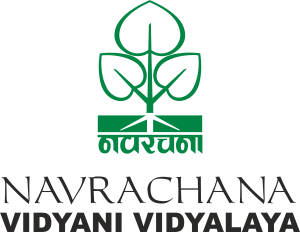 Navrachana Vidyani Vidyalaya School
Address : Near Sama Sports Complex, Sama, Vadodara 390024 Gujarat ( INDIA )
Tel.          : 0265-2792285, 2780539
Email      : vidyani@navrachana.edu.in
Website : www.vidyani.navrachana.in
Back To Top