ATL – The Navrachana Vidyani entry, BOAWST ('Buoyancy Oil and Water Separator'), created by Daksh Patel and Dhairya Shah(11 Sc.),secured its place in the Top 100 amongst 1400 schools from across India at the Atal Tinkering Innovation Marathon organised by Atal Innovation Mission, NITI Aayog.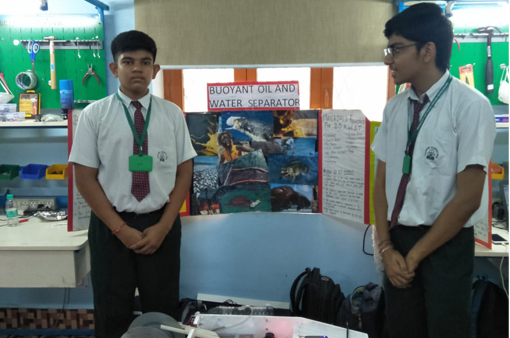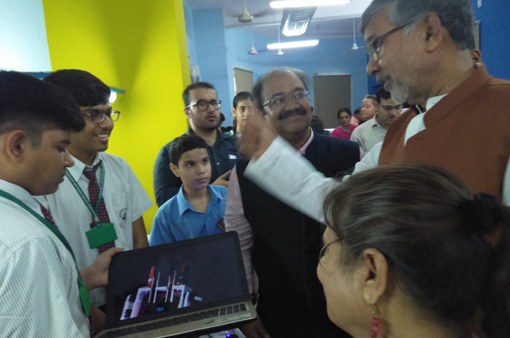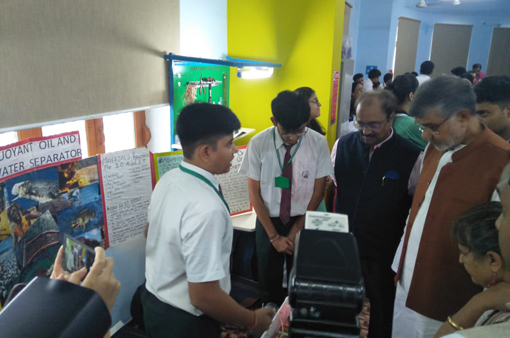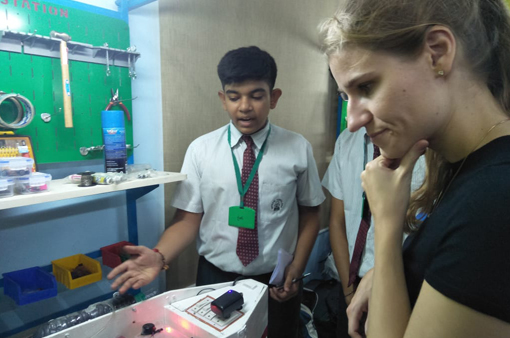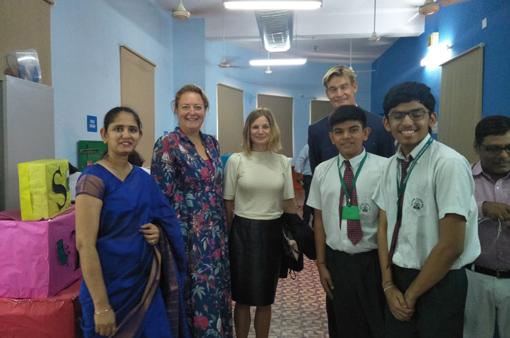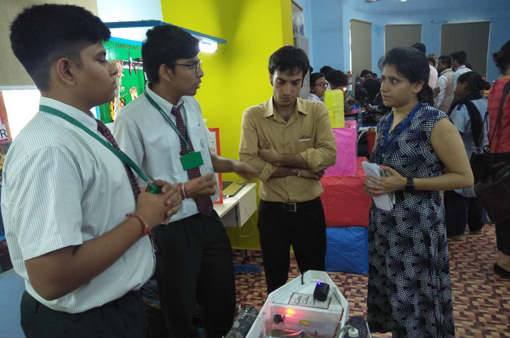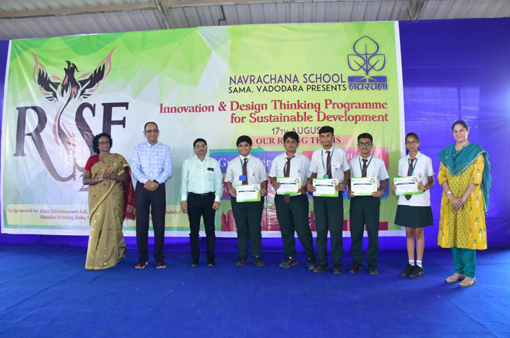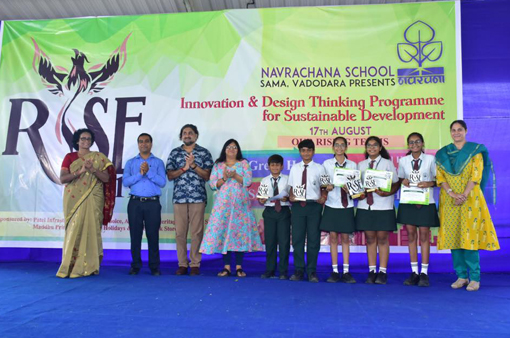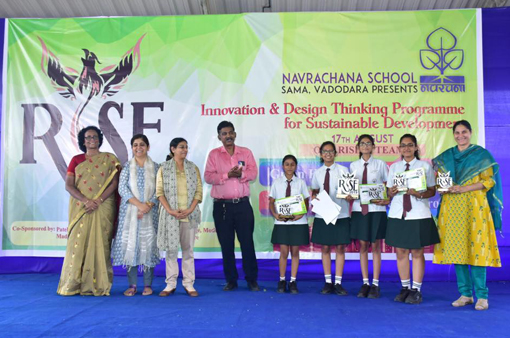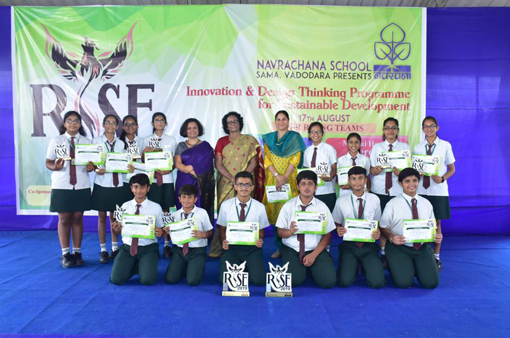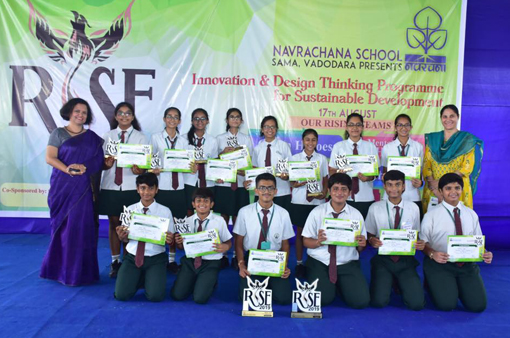 RISE 2019-Vidyanians were Champions in two out of three categories and First Runners-up in the third at the Inter-School competition "RISE 2019–Innovation & Design Thinking Programme for Sustainable Development", organized by Navrachana School Sama on August 17.
Emotional Well – being And Mental Health' segment-Tithi Soni, Heta Rawat, Gabriel Mistry, Shreya Sehgal and Dhruti Upadhyaya (11 Gen.) claimed the 1st position in the 'Emotional Well – being And Mental Health' segment with their project 'E=MC2' that highlighted emotional well-being as a key factor in enduring sound mental health.
Grand Re-Living'-Shaily Mulani (8 A), Dhairya Kharade (8 B), Shyam Patel (8 C), Pari Patel (8 C) and Aayesha Kawrani (8 B), clinched the top spot for their brainchild 'Grand Re-Living' under the 'Social Upliftment and Community Betterment' division.
The Design for Change (DFC)'Brightest Idea Award' carrying a grant of Rs. 25000/ for the school-Awarded to the Navrachana Vidyani DFC project 'LOTUS' (Low-cost Organiser Tracking Useful Solar-energy) helmed by Devasya Rajput-IXD, Vedant Naik-IXA, Dhruv Desai-IXA and Priyanshu Joshi-IXC. The LOTUS team made a unique solar tracker with a built-in rain sensor to increase the efficiency of its solar panels. Earlier, 2 Vidyani stories – LOTUS and Carbon Crusaders – figured in the top 100 out of a whopping 1600 stories of change from across India.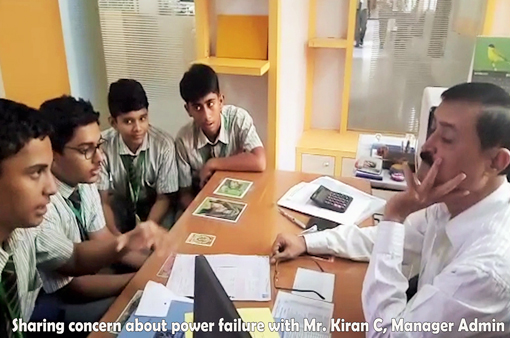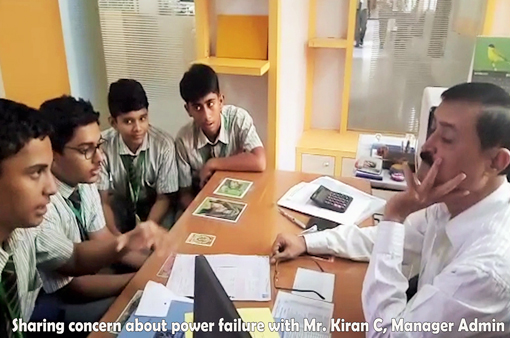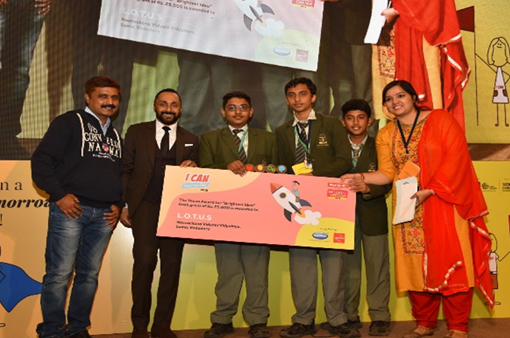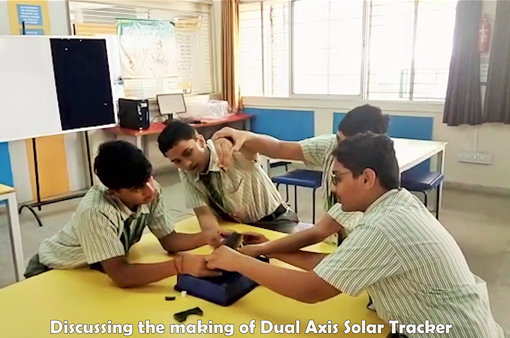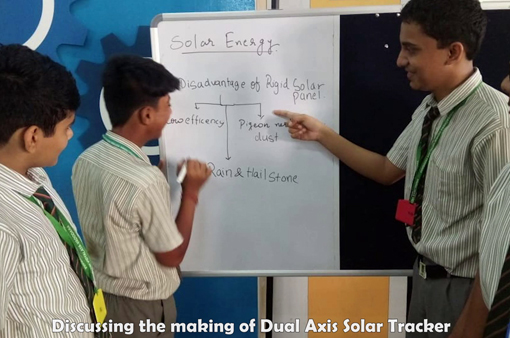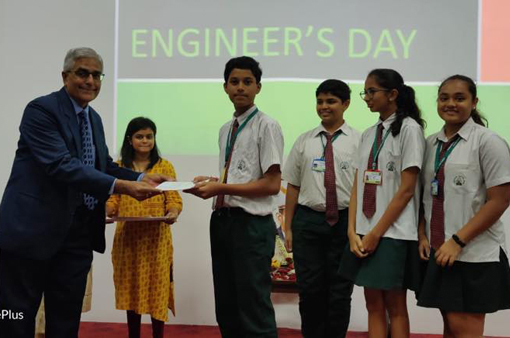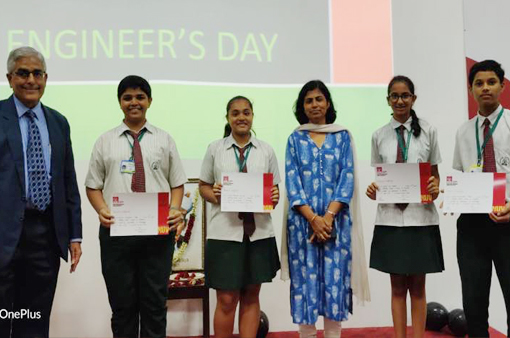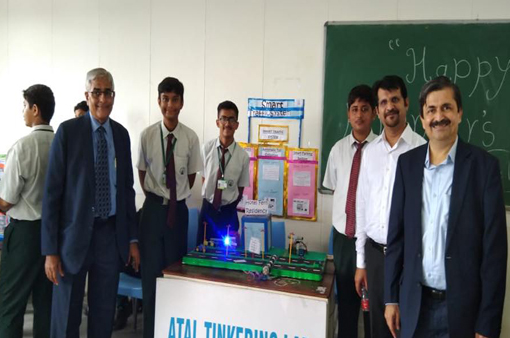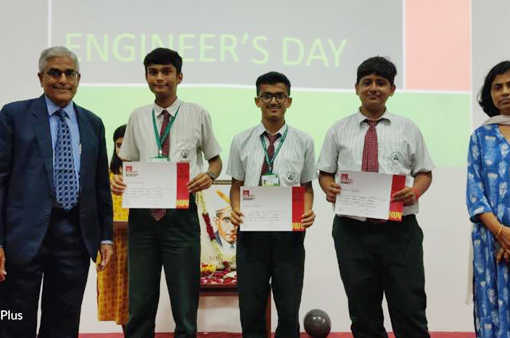 'Smart Traffic System' model-Darsh Kadakia, Abdul Patangwala and Pujan Tank (9D) clinched the 2ndposition for their 'Smart Traffic System' model while the 3rd spot was secured by Shubham Singh, Hrishikesh Parte and Jia Haria (9C) and Vidhyani Gandhi (9D) for their project 'Trash into Cash' at the 'Innovative Working Model' Inter-School competition organized by Navrachana University on September 1.
'Monologue Delivery'-Dhun Navale (11 Gen.) with her captivating take on Puck, one of Shakespeare's most endearing characters, clinched the 1st position in 'Monologue Delivery' in a field of sixteen contestants while Harshi Patel's (6 D) creative poetic diction secured her the Consolation Prize in 'KavikiKalpana' at 'Expressions 2019' , the Nalanda Multi-event Competition held on September 14.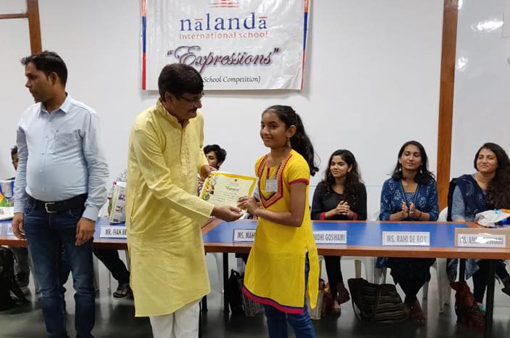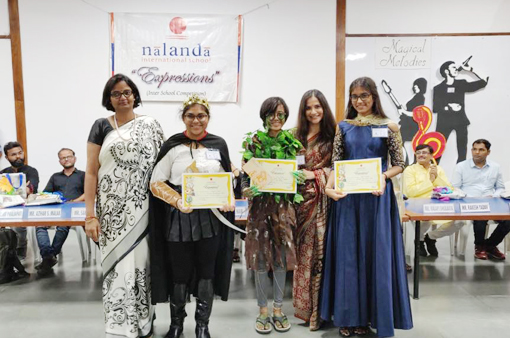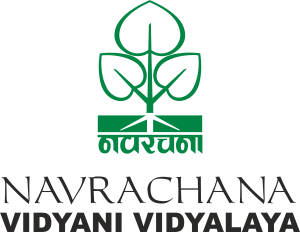 Navrachana Vidyani Vidyalaya School
Address : Near Sama Sports Complex, Sama, Vadodara 390024 Gujarat ( INDIA )
Tel.          : 0265-2792285, 2780539
Email      : vidyani@navrachana.edu.in
Website : www.vidyani.navrachana.in
Back To Top