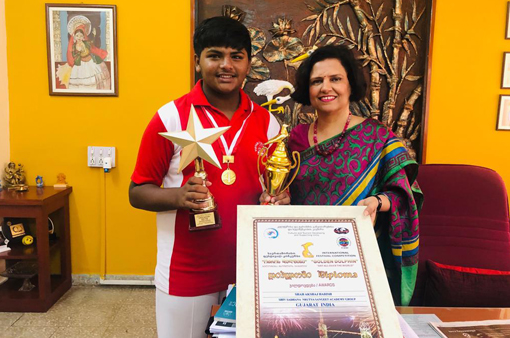 Akshaj Shah (10 A) shines overseas in the 'Golden Dolphin- Art all over the World' International Festival-Competition organised by Culture and Tourism Developing and Supporting Unit, Georgia in May 2019.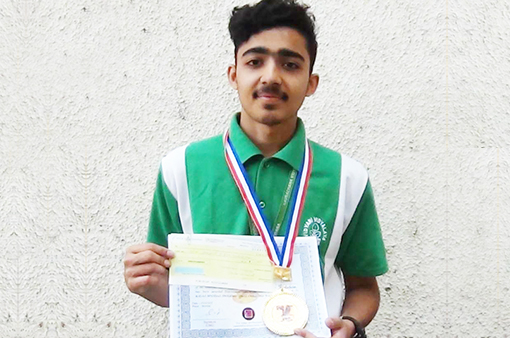 Dhairya Vaidya (11 Gen.) clinched the 1st spot in the 'International Child Art Talent Award' Kalaa Spandan art competition in February 2019.
Inter-School/Regional/Zonal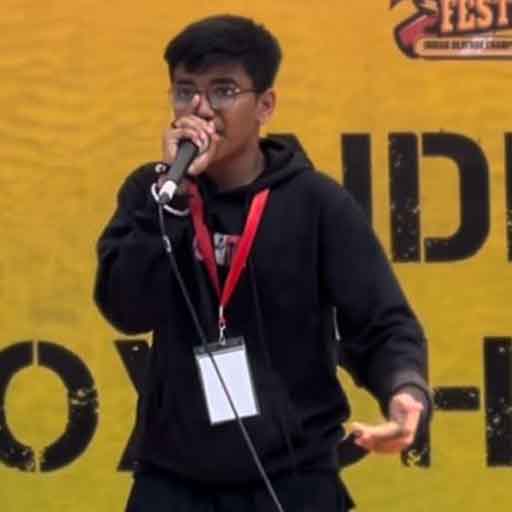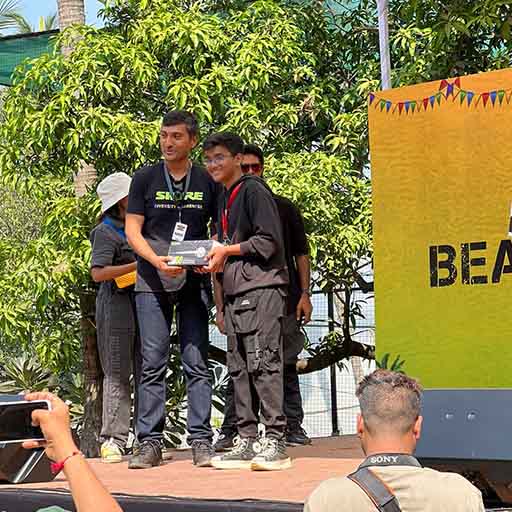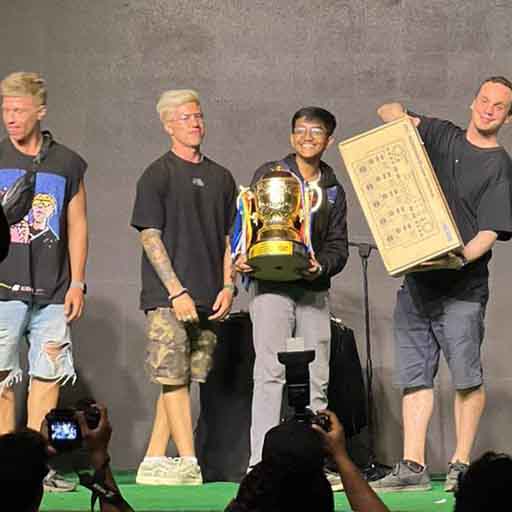 Vidyanian Rishabh Bhardwaj (9A) won the National Level Indian Beatbox Championship held in Mumbai on December 18. His journey to the finale began back in November and was extremely challenging as Rishabh had to cross many levels before he finally clinched the winner's trophy!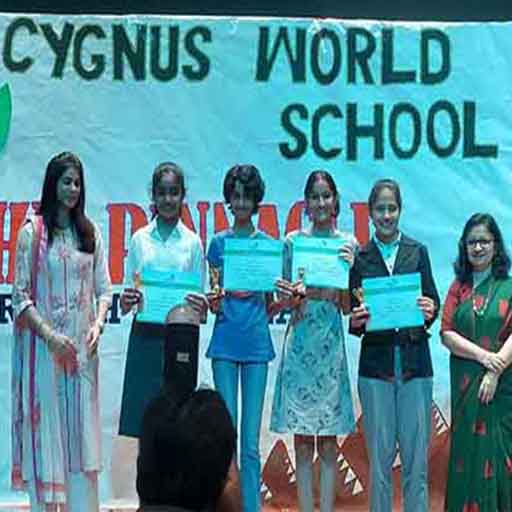 Navrachana Vidyani students worked wonders at the 'Pinnacle Interschool Competition' organized by Cygnus School on Oct 15.
While Jheel Kharadee (7B) and Jiya Patel (7B) clinched the 2nd spot in the Artful Expression category for their splendid face painting artwork, Chahiti Makhijani (8D), Mariya Garbadwala (8C), Sharly Griglani (8B) and Janhavi Atodaria (8A) too bagged the second position in 'Revoke the Drama' for showcasing their excellent acting skills! Further, Dhyanam Shah (6A) won the 'Commendable Prize' in the 'Melt a Minute' competition for his quick thinking and communication skills!
Congratulations champs for such an impressive win!
Vidyanian Devanshi Gandhi (7A) came out a winner in the virtual International Elocution Competition 2022 (Grades 7-9) organised by GEMA.
Devanshi's passionate and eloquent presentation on the topic 'What is better: Paper books or E-books?' helped her to win in the 'Inspiring and Outstanding Videos' category.
Such competitions enable our students to showcase their public speaking skills, thereby enhancing their communication and leadership skills.
Congratulations to our champ for succeeding at the International level!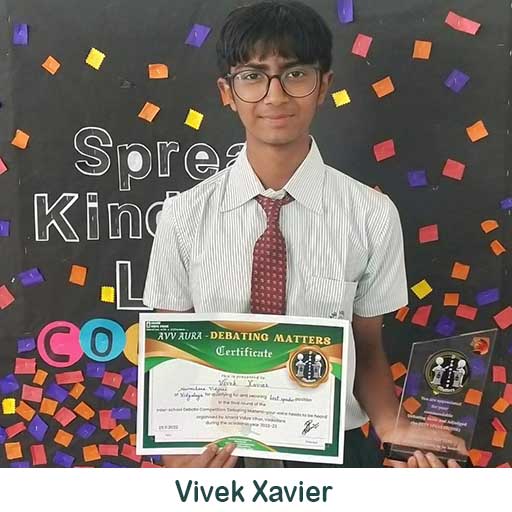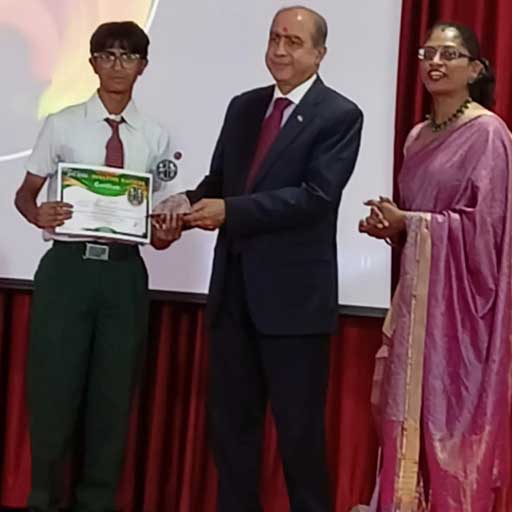 Vivek Xavier (12 Gen) bagged the 'Best Speaker' award at the inter-school debate competition, 'Debating Matters-Your voice needs to be heard', organised by Anand Vidya Vihar over Nov 21-25.
After having successfully cleared the intensely rigorous Preliminary and Semi-Final rounds, in the keenly contested Final round, Vivek spoke for the motion on 'Versions of history taught by states through the education system should not be designed to promote national pride'. His deep insights and sharp rebuttal skills earned him this prestigious award which was presented by Mr. JN Mishra, ex-Ambassador of India to Portugal.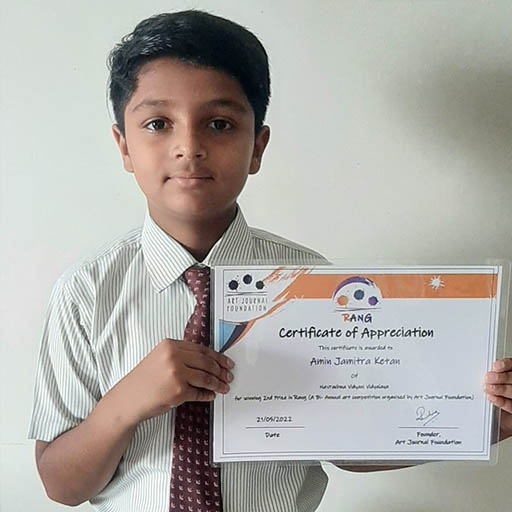 Jamitra Amin (5A) bagged the 2nd position in the 'Rang Indigo' category of 'Rang', a Bi-Annual Art Competition organised by the Art Journal Foundation.
Jamitra was highly appreciated for his wonderful 'Expression through Art' and received a cash prize of Rs.2000 for his amazing art work.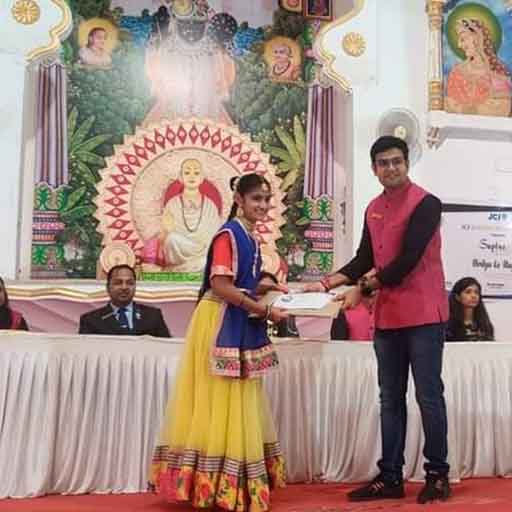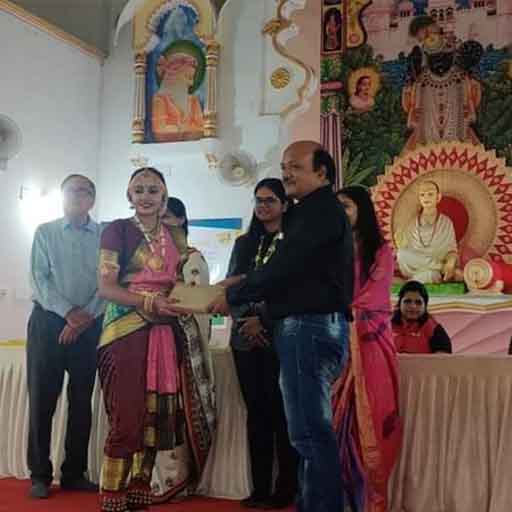 Dancers Jiya Shah (9C) and Priyal Shah (12 Sc.) led the field in their respective categories in the JCI Baroda Metropolitan Dance Competition organised on August 26. While Jiya clinched the 1st Runner up position for her impeccable grooves in the Bollywood Contemporary segment, Priyal received high commendation for her graceful performance in the Bharat Natyam Classical Dance category.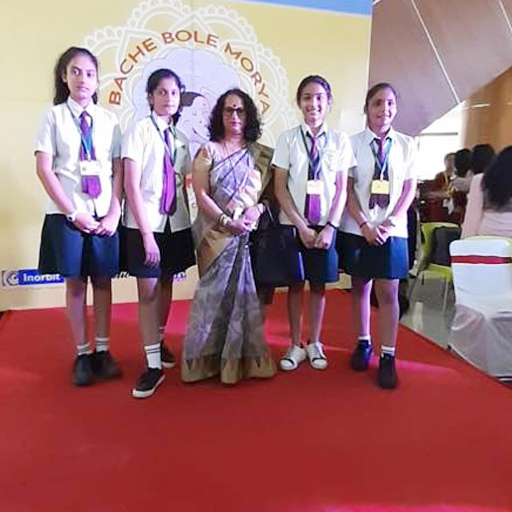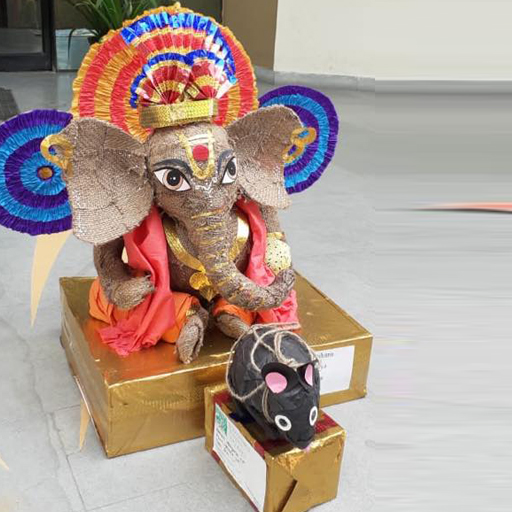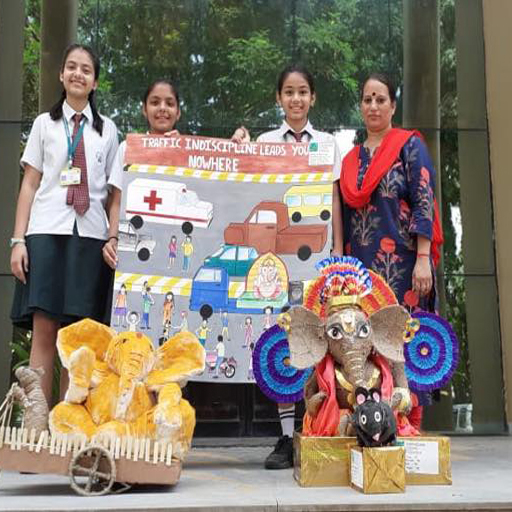 Chhatra Sansad-Kashish Desai, Dhimahi Pancholi, Vansha Jain (9 B) and Khushi Patel (9 A) won the 3rd position in the 'Eco Friendly Ganesha Awards' on September 15 organised by Chhatra Sansad and Vadodara City Police.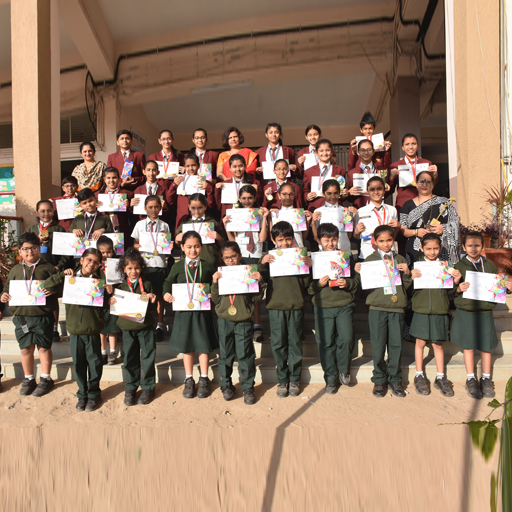 Vidyani art enthusiasts did the school proud by coming out tops in both the National Level Rangotsav Celebration and the Master Art Competition events in January 2020.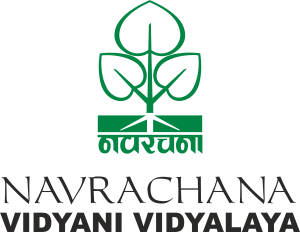 Navrachana Vidyani Vidyalaya School
Address : Near Sama Sports Complex, Sama, Vadodara 390024 Gujarat ( INDIA )
Tel.          : 0265-2792285, 2780539
Email      : vidyani@navrachana.edu.in
Website : www.vidyani.navrachana.in
Back To Top